The annually held French Market, or 'Marché Français', will take place from 10 am to 6 pm on October 21, 2023, at the French Embassy in Phnom Penh.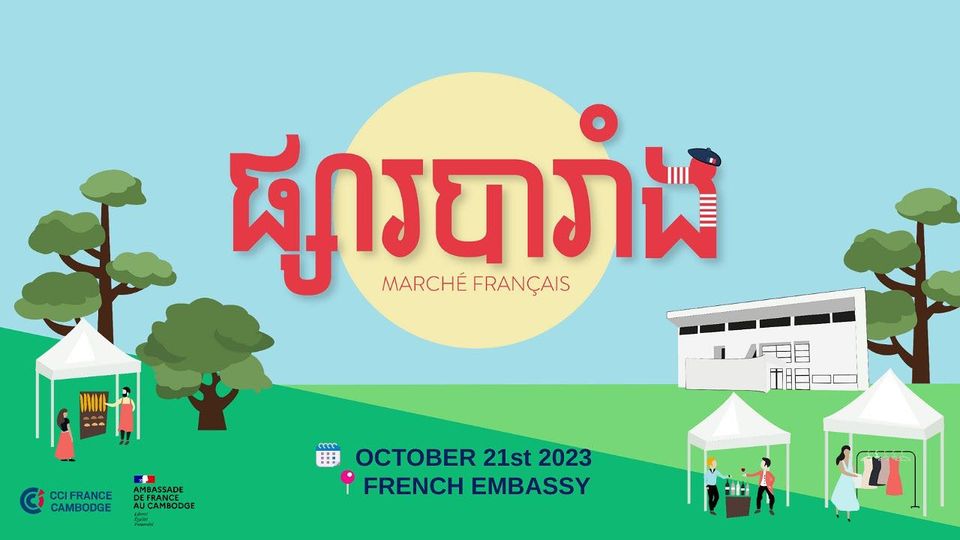 The event is organised by the French Chamber of Commerce and Industry in Cambodia (CCIFC) and is aimed at showcasing French culture to the public.
Visitors will have the opportunity to discover a wide range of French specialties, participate in culinary tastings, enjoy sports activities organised by Decathlon Cambodia, try out Voltra scooters, and take part in other activities suitable for all ages outdoors.
One of the highlights of this event will be the opening of the French Embassy's park to the public, one of the largest green spaces in the city, providing visitors a new opportunity to stroll through and discover its biodiversity.
The 2022 edition of the French Market attracted over 5,500 visitors throughout the day. The French Market in 2023 will feature more than 70 exhibitors who will present a variety of products and services.
The event is sponsored by Bred Bank, Zuellig Pharma, SAFETYNET Insurance Services, Atalian, as well as CCIFC's partners, Maison Eric Kayser and Advance European Medicare Center. 
Read More on CCIFC: