Heineken® is looking to celebrate Chinese New Year with promotional prices in Cambodia for its internationally-recognised brand.
As Heineken® welcomes a brand-new year and looks forward to Chinese New Year, they know that consumers are looking to create the best celebration moments with friends and family. The company said in a statement "To elevate those experiences, Heineken® is now offering a special price of $16 for the 24-can case and $8 for the 12-can case nationwide."
"Heineken® is our flagship premium brand that's known for its high-quality serve. You can expect the same great taste enjoyed for almost 150 years no matter where you are in the world. We hope that Heineken® will elevate many of our consumers' celebration moments in 2022, and together, we toast to a better year!" said Loic de Laubriere, Marketing Director of HEINEKEN Cambodia.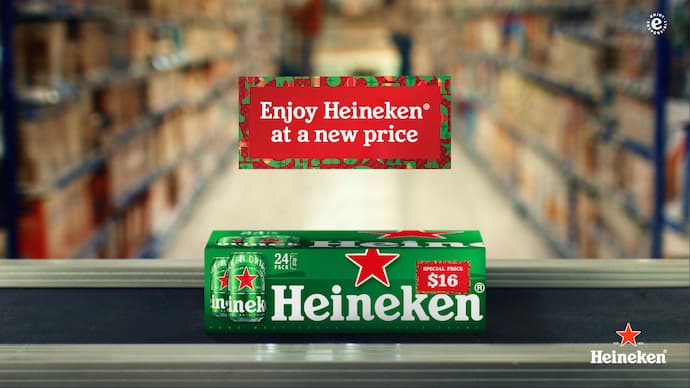 They add "Known for its refreshing and crisp taste, Heineken® is a great companion with food for those celebratory dinners. With the upcoming Chinese New Year celebrations, elevate those reunions by being the best host and treating your guests with Heineken® or by being the best guest and gifting the gift of Heineken®."
There is more exciting news is coming soon – stay tuned to Heineken®'s social platforms for more info.
This press release was supplied.