This October, Heineken® introduces its latest global campaign 'The Closer' that reminds consumers to balance work and enjoy life.
During the pandemic, many of us were introduced to the virtual working environment and being 'always on', which have resulted in a growing work-life imbalance. As a brand that's always stood for creating moments of shared connections with each other, Heineken® is shaking up this situation via The Closer campaign that highlights a film and a bottle opener that literally 'closes' work.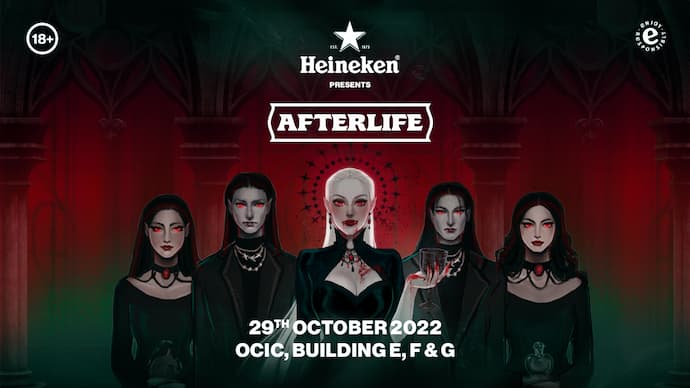 The Closer – Heineken®
The Closer is an innovative bottle opener that works by forcing a laptop into sleep mode when used to open a bottle, which signals to people what they didn't realise they needed: a nice cold beer and time to relax. 'The Closer' film showcases a variety of professionals who continue to work late into the after-hours. Then, someone nearby uses The Closer, effectively shutting off the Wi-Fi and work applications in the devices around them and disconnecting them from work for a good time with friends. The Closer bottle opener itself is a satirical symbol for the power every worker has to close down at the end of the day.
"With the boundaries between work and personal time deteriorating following the COVID-19 pandemic, we want to spark a much-needed conversation about the importance of resisting the societal pressures to be in a constant state of busy work and encourage busy workers to reprioritize social and leisure time with the people who matter most" said Loic De Laubriere, Marketing Director of Heineken Cambodia.
There is a limited amount of these Closer Openers worldwide and Heineken® will be giving away these openers to 5 lucky Cambodian consumers who can tell us why they need this device in their lives. More details will be provided on Heineken®'s Facebook & Instagram pages.
Heineken® presents EDM Afterlife – Phnom Penh
To show how serious Heineken® is about reigniting social connections and bringing friends together for a good time, Heineken® invites consumers to join us at "Heineken® presents EDM Afterlife" which will be happening on 29 October at OCIC, in time to celebrate Halloween.
This is the ultimate reason to close off those laptops, put away work for a few hours and come out for a great night of high-energy electronic music served to you by Dutch DJ duo, Yellow Claw supported by Copenhagen-based DJ, Snavs, and Singapore's Wukong. Cambodia's own DJ Maily will also grace the decks alongside local DJs Alex Matt អេឡិច, MC Christ Divah, DJ Em and Lo.
"We are excited to bring back Afterlife this year after a three-year hiatus. As Afterlife also celebrates Halloween, we are looking forward to seeing the energy on the dance floor powered by an incredible lineup of talented DJs and to see the getups of our fans," said EDM Afterlife's organizer & EDM Cambodia co-founder, Kim Sopheakrakboth.
EDM Afterlife takes place on 29 October 2022 from 5pm onwards at OCIC (Chroy Chongva) halls E, F and G. Tickets are $30 until 28 October or $40 on the event day itself. Partygoers must be aged 18 or above and be fully vaccinated.
This press release was supplied.