One of the big financial news items this past week was the announcement that Cambodia had applied for membership in the Cross-Border Interbank Payment System (CIPS). China's payment system was developed for several reasons but acceptance should increase the trade and investment between China and Cambodia – so what are the main benefits?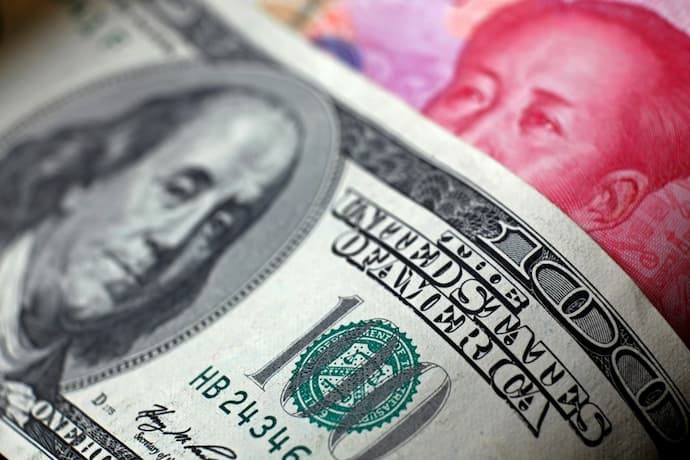 What is CIPS?
The payments system was established in 2015 to help facilitate the movement of funds (but does not move funds itself) and to clear and settle onshore and offshore transactions; "It allows global banks to clear cross-border yuan transactions directly onshore, instead of through clearing banks in offshore yuan hub," reported Reuters.
Cross-Border Interbank Payment System moves funds by using SWIFT-enabled messaging (Society for Worldwide Interbank Financial Telecommunication), and CIPS is also backed by the People's Bank of China (PBOC).
CIPS adopted the ISO 2022 international payments messaging standard which helped facilitate the wider use of cross-border connectivity of CIPS, which is increasing RMB transaction volumes and accelerating the evolution of the RMB into a major global currency, said one report.
CIPS Membership Benefits
The main benefits are the standardisation of interbank communications, to allow for better efficiency and cheaper transactions. The more countries use CIPS, would also benefit China's digital currency, the e-CNY.
CIPS processed around 80 trillion yuan ($12.68 trillion) in 2021, and in 2022 CIPS said about 1,280 financial institutions in 103 countries and regions were connected to the system. These include banks in Japan, and across Africa.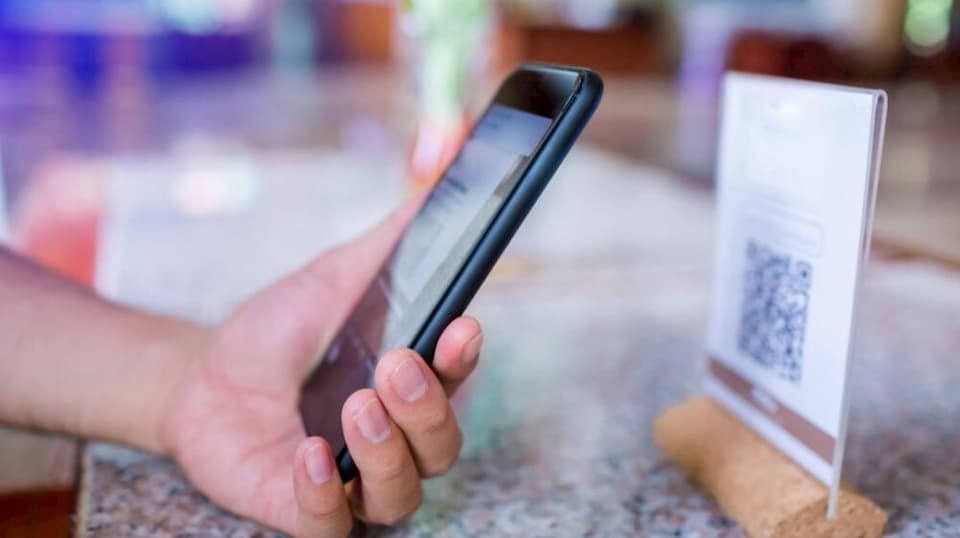 SWIFT, for example, has 11,000 participating institutions in 200 countries.
There are functional differences between the two systems with lawfareblog saying:  "Technically, CIPS clears and settles renminbi (RMB) transactions, whereas SWIFT is a secured messaging protocol that lets banks "talk" to one another. Contextually, CIPS was created to improve the efficiency of RMB transactions, whereas SWIFT was created by institutions from the U.S., the European Union and G-7 countries to enhance global financial messaging.
CIPS also has several foreign banks as shareholders. These include HSBC, Standard Chartered, the Bank of East Asia, DBS Bank, Citi, Australia and New Zealand Banking Group and BNP Paribas, reported Reuters in 2022.
Cambodian Minister Delegate Attached to Prime Minister Sok Chenda Sophea added: "It is crucial to be a member of CIPS because it will make cross-border payments easier and draw in Chinese investors, companies, and tourists."
CIPS Cambodia Benefits
One of the main reasons Cambodia has applied is to allow Chinese visitors and investors to pay in their own currency at major Cambodian tourism destinations.
As a CIPS member, the facilitation of payments would be easier for Chinese tourists, said Chea Serey, General Director of the National Bank of Cambodia.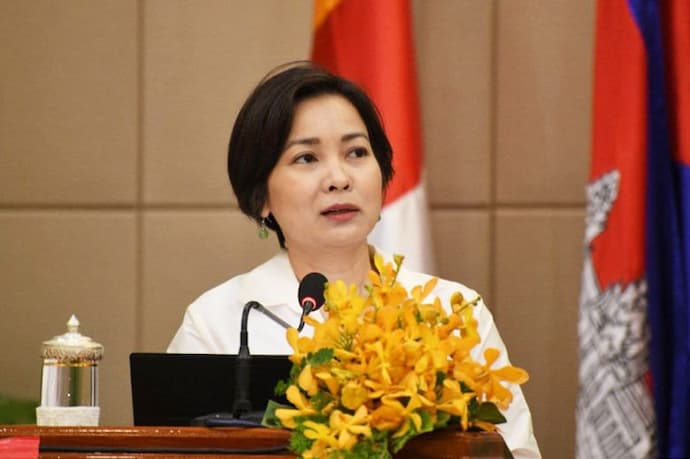 She added that Serey "neither SWIFT nor CIPS transfers are universally more expensive ways to move funds than the other" according to the Phnom Penh Post.
According to the Profitence Cambodia E-Commerce report "NBC is focusing on promoting online payment in Cambodia through its creation of the Bakong system (2019), by 2021 there were 287,558 registered accounts, and 55 bank and financial institution members."  The report added that cashless payment adoption in Cambodia has grown from 40% in 2020 to 68% in 2021.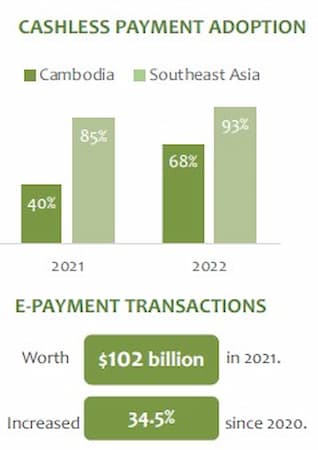 The benefits would include easier cross-border cash transactions, and the facilitation of regional and international payment transactions reported by local media outlets this week.
At the start of 2023, with the return of Chinese tourism, Cambodia allowed domestic Chinese Yuan payments through WeChat and Alipay at some tourist and business sites in the Kingdom.
Anthony Galliano, group CEO of financial services firm Cambodian Investment Management Co Ltd and President of AmCham also added: "For Chinese investors in Cambodia, the utilisation of CIPS should make it easier to transact and transfer funds in and out of China, and also mitigate currency risk."
This means the successful implementation of CIPS could generate increased FDI and promote increased bilateral trade.
It was not confirmed when and if Cambodia would successfully join the CIPS.