EuroCham and the Italian Cambodian Business Association (ICBA) have confirmed the launch of the "Italy in Cambodia" project.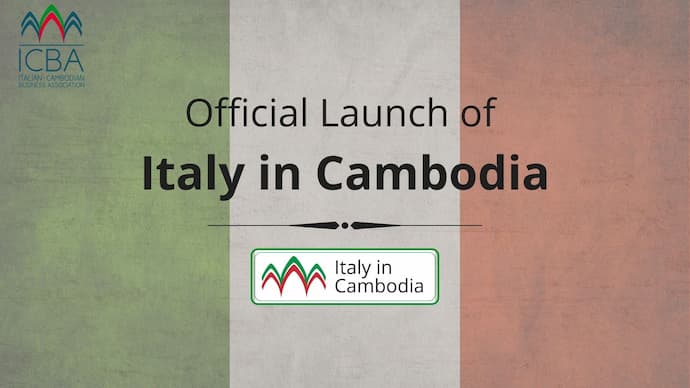 The ICBA is a "non-for-profit program aiming to promoting and celebrating Italian excellence and the 100% Made by Italy in Cambodia through an online platform".
On the Italy in Cambodia website it says: "Italy in Cambodia welcomes you to explore the Italian Excellence and 100% made in Italy, to enjoy culture, lifestyle and anything genuinely Italian in Cambodia, verified by ICBA, the Italian-Cambodian Business Association."
It adds: "Our ultimate goal is to become the most trusted online source for everything genuinely Italian in the Kingdom of Wonder, addressing both the local community, international travellers, business investors, and anyone who loves Italy or wants to be connected with Italy while in Cambodia."
A B2B section is also on the website "specifically dedicated to creating a channel of communication and offers an extended network between Italian companies and professionals already established in Cambodia and Italian investors wishing to establish commercial or industrial links with Cambodia."
The Italy Program in Cambodia has obtained patronage from the Italian Embassy in Bangkok.
How to register for the Italy in Cambodia project?
Together, the ICBA and EuroCham conceived of Italy in Cambodia project. The registration to Italy in Cambodia is free of charge and is open to all Italian professionals or entrepreneurs residents in Cambodia said the ICBA.
Who can join Italy in Cambodia?
Italian national professional legally resident in Cambodia.
Italian business already established in Cambodia.
Or is your business in Cambodia foreigner owned but offering authentically made in Italy products?
Operating in full alignment with the Laws of the Kingdom of Cambodia.