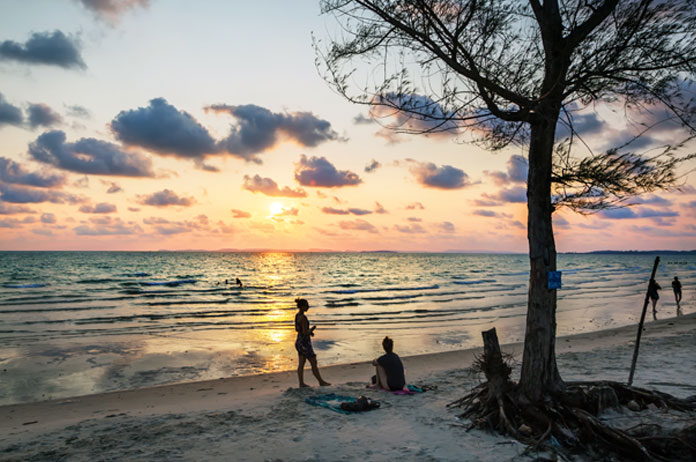 The Ministry of Tourism offered a ray of sunshine to beachgoers by revealing measures to make some areas of beaches in the southern coastal resort town of Sihanoukville off-limits to development.
"Currently, our bay area is rather disorganized, which affects quality and hygiene standards. When we have clear standards, it will help attract more tourists," said Tang Socheat Kreasna, director of the Sihanoukville tourism department, who added that improvements on waste management and vendors along the beachfront would also help.
According to an announcement posted on Monday to the Ministry's Facebook page, development projects will be divided into five categories – conservation projects for research (that will allow no commercial development), ecotourism (for some tourist activities with limited construction and visitors), and three other divisions that will allow for varying levels of development.
A plan to develop Sihanoukville tourism released last month stated that the Ministry was aiming to attract an annual total of two million local tourists and one million foreign visitors to the town by 2020.
For more on this story, click here.