According to several gaming media outlets, NagaWorld has put on hold its US$3.5 billion expansion (dubbed Naga3) on hold even though development has been ongoing for several years.
NagaCorp said the extended deadline was necessary "in view of the external geopolitical macroeconomic environment and the stiff global inflationary pressures."
NagaWorld has a monopoly on running licensed casinos in the Cambodian capital of Phnom Penh and over recent years had added Naga2 and the underground duty-free shopping mall which connects its original NagaWorld site and Naga2 – The company is one of the biggest employers in the capital.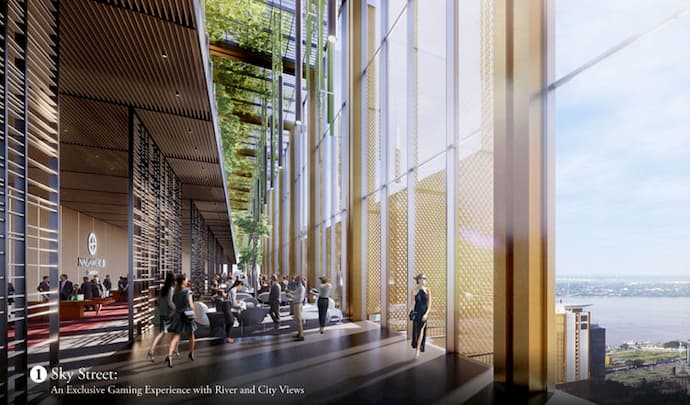 How Long Has Naga3 Been Delayed For?
The Naga3 news comes after the parent company NagaCorp said in a filing with the Hong Kong Stock Exchange where it is listed, that construction of Naga 3 was now on hold." Due to the conflict in Ukraine instigated by Russia, the company also had to previously place its Vladivostok project on hold.
NagaCorp said it would delay the addition of Naga3 for four years, adding it was "considering its options for the complex, which could mean it might not move forward with the expansion at all." The complex was due to be Sept 30th 2025 and now it won't be ready before 2029 (if at all). This follows a new contract agreement with a builder.
The foundations of the complex were nearly complete and the site was going to add a further 5,000 hotel rooms, 4,500 electronic gaming machines and 1,300 gaming tables.
Financially, the company had seen slow recovery post-pandemic and it has been heavily reliant on Chinese tourism in the past. NagaCorp reported gross gaming revenues of US$117 million in the three months to 31 March 2023, with mass market volumes reaching 81% of pre-COVID levels.
According to the Ministry of Tourism, a total of 481,582 international visitors flew into Cambodia in Q1 2023 representing a 5.5-fold year-on-year increase compared to 2022 but still just above a third of 2019.