AusCham (Australian Chamber of Commerce) in Cambodia have elected a new committee after their 2020 AGM was held in December.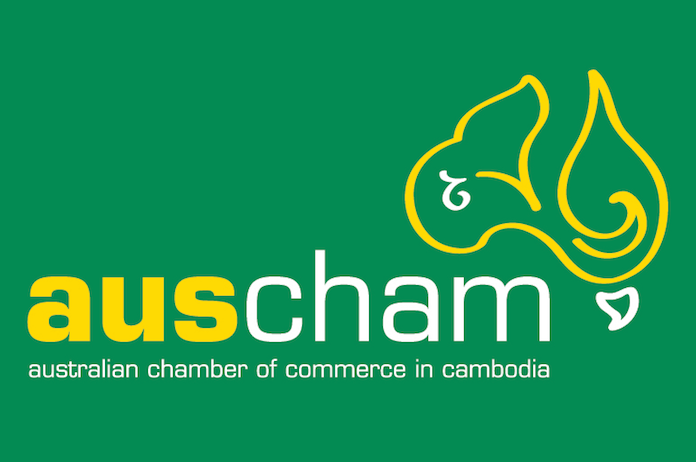 The president of AusCham Cambodia, Ashley Irving, said: "The committee is keen to encourage more members to engage with the chamber and offer their insights and experience by contributing to one of our committees, (women in business, membership, events, and business seminars)."
The chamber also acknowledged with thanks, the support received from outgoing committee members: Kim Chilcott, Moeun Morn, and John McGinley who agreed to step aside to allow new candidates to join the committee.
Who are the new AusCham Committee members 2021?
Mr Ashley Irving: Principal, Australian Centre for English
Mr. Paul Dodd: Infinity Financial Solutions
Mr. Paul Adair: Individual Member
Mr. Chris Robinson: Partner DFDL Cambodia
Mr. Todd Smith: CEO, Ripple Effects Consulting
Ms. Geetha Yoga: COO Hagar International
Mr. Jonathan Baxter: Agency Services Manager, Knight Frank Cambodia.
Mr. John Black: Individual Member
Mr. Kenneth Tang: Managing Director, Dynamic Technologies Co. Ltd.
Mr Glenn Miller: Individual Member
The Cambodian AusCham have three core Strategic Priorities/Goals according to their
website
:
Focus on the Members and Their Needs – We are here for our businesses and for our members. This is the sole reason why we exist. We are here to serve you and to stand with you.
Help Build Relationships and Connect – As a Chamber, our purpose is built upon people. We are here to help you develop your network, social and business, and enhance relationships.  Strong relationships not only help business, they help our community thrive.
Be a Community – Our Chamber strives to achieve a sense of community for all our members. We will do whatever we can to foster that feeling of belonging and inclusiveness