A diverse group of companies have joined up to open a new biochar plant in Cambodia. Payments provider Klarna, carbon asset management specialist Carbonaires, and biochar company HUSK will develop the biochar plant.
Biochar is a plant-based charcoal made by heating any biomass such as corncob, husks, rice etc without oxygen under a controlled process. This results in non-carbon materials gasifying and being burned away leaving pure carbon, and as much as 40% of the carbon originally contained in the biomass.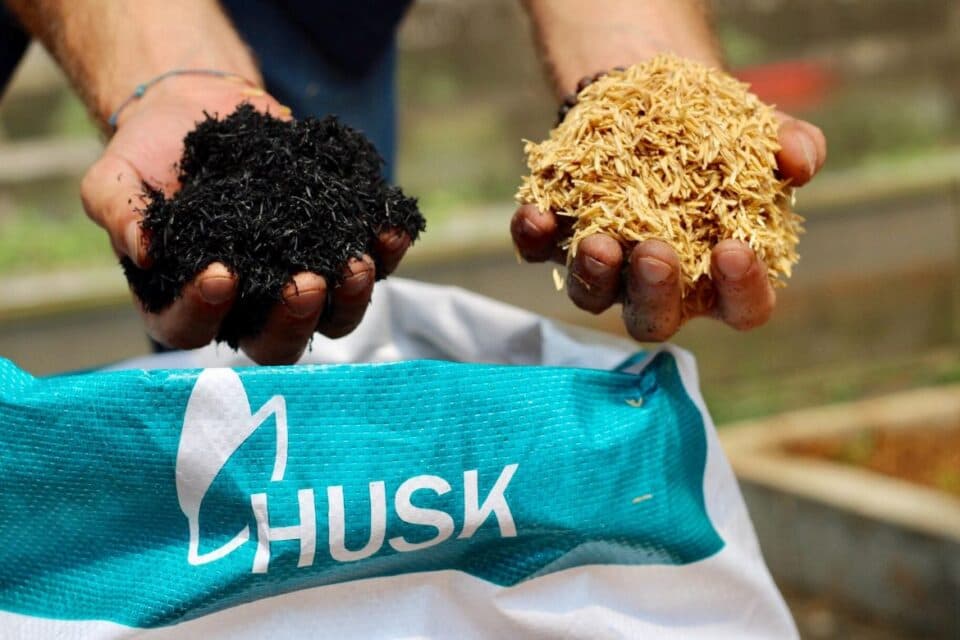 The positive impacts are lowering atmospheric carbon dioxide levels, but biochar also has highly beneficial agricultural properties and the press release from the firms says "The project will remove carbon dioxide from the atmosphere with the biochar then being used to make carbon-based fertilizers to regenerate degraded soils."
Carbonaires are a London-based carbon asset management company and they invest in "high-integrity carbon credit projects that help drive progress towards a sustainable future" and will fund the machinery in the new facility.
The firm was founded in 2021 by entrepreneurial investors and ESG ambassadors to finance high-quality, high-integrity carbon reduction projects.
Klarna is a global payments provider and shopping service which will purchase the high-quality carbon credits generated by biochar production as part of its CO2 reduction program. The company is active in 45 markets, with over 5,000 employees worldwide.
Cambodian-based biochar innovation HUSK will have the responsibility of developing the biochar plant as they specialise in the development of innovative carbon-based fertilizer production using biochar made from rice husks.
The initial stages of the project aim to remove approximately 16,000 tonnes of carbon dioxide from the atmosphere, while biochar will be used to make carbon-based fertilisers for regenerating degraded soils in rural Cambodia.
Michael Spenley, co-founder of Carbonaires, said: "We're thrilled to be partnering with HUSK and Klarna. This collaboration is a great example of what can be achieved when companies share a vision to tackle an issue as devastating as climate change.
In this first project together, Carbonaires are supporting HUSK in deploying their innovative biochar solution in Cambodia, benefiting both the local community and the planet. We look forward to working with HUSK and sustainability-focused companies like Klarna on this and other important carbon reduction projects going forward."