A new Cambodian investment law is in the drafting stage and is expected to go online in 2020. The law is aimed at making the Kingdom an even more attractive destination for new investment and to improve the investment environment to keep the existing investments in the country.
Cambodian Investment Law
This Law governs all investments projects made by investors who are Cambodian citizens
and/or foreigners within the Kingdom of Cambodia. Cambodia adopted its first investment law in 1993 which was revised in 2003.
Phan Phalla, Secretary of State at the Ministry of Economy and Finance confirmed with the Khmer Times that the law is progressing and added that "The new investment law will improve the investment environment, keep existing investments and attract more new investments. It will be soon put into use because it is considered as urgent work to attract more investments, especially to timely respond to the ongoing trend of investment relocation."
The draft law on investment is currently 95% complete added Phalla. The new investment law is scheduled to be launched at the same time when Cambodia is finalising Free Trade Agreement (FTA) negotiations with trade partner countries including China, South Korea, India, and Eurasian Economic Union.
What will be improved by the new law?
Provide a smart incentive to new industries and for the long term
Improve competition
Eliminate trade barriers
Be more attractive and absorb more investors
Cambodia is also trying to diversify its economy and the law could attract investment from Japan, Korea and other manufacturing investors.
In addition, "information technology (IT), financial technology and 5G all will have huge potential in Cambodia but better higher education, training, as well as support for innovation and startups would be necessary" said Hiroshi Suzuki, chief executive officer (CEO) of the Business Research Institute for Cambodia (BRIC).
Cambodian Money Laundering Laws 2020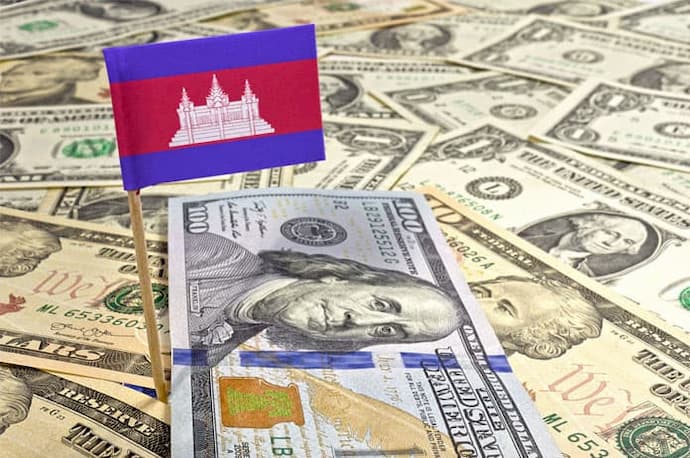 Cambodia has also released new money laundering laws in June 2020 which comprises of nine chapters and 47 articles, and aimed at eliminating money laundering and terrorist financing in Cambodia.
Money laundering will now carry a penalty of up to five years in prison while those convicted of financing terrorists will be jailed for up to 20 years.
The money laundering laws also require reporting entities including banks, financial establishments, investment companies, money transfer services, real estate agents, casinos, NGOs and relevant services and businesses to regulate their activities and store detailed information about their clients reports the Phnom Penh Post.
The Cambodian King Norodom Sihamoni also put into effect a new law on "combating proliferation financing" in June 2020. This is related to offering financial services which could lead to the proliferation of nuclear, chemical, or biological weapons. The law consists of eight chapters and 24 articles.
Other laws under by senior members of the Cambodian government include the review and approve two new draft laws
Bill on management, use and handling of state property
Draft law on commercial gambling management