The Danish Honorary Consul in Cambodia, Mr Kjeld Michael Olsen, has officially opened the new Danish Visa Application Center in Phnom Penh, Cambodia.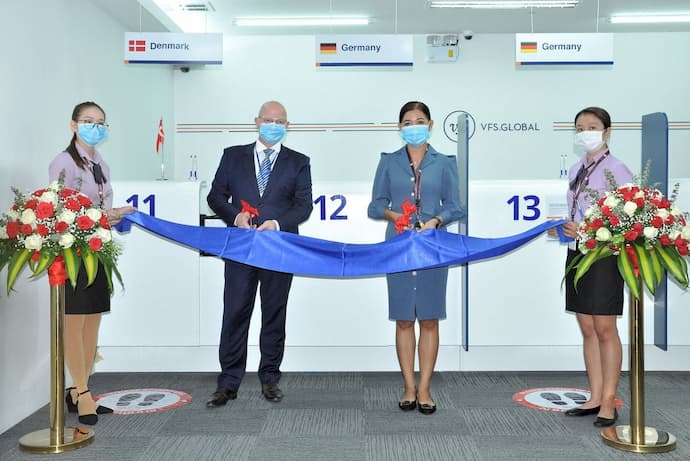 On 18 January 2021, the inauguration ceremony of the new Danish Visa Application Center was held on the 12th floor of the Phnom Penh Tower.
The new visa centre allows for citizens and residents of Cambodia to apply for visas or residence permits to Denmark directly from Cambodia – once COVID-19 restrictions are lifted.
The Danish embassy in Bangkok has handled the visa case processing for visa applications from Cambodia, Vietnam and Australia. However, VFS centre in Phnom Penh should be able to deal with these in the Kingdom.
VFS Global Private Ltd. is commissioned by the Danish Embassy in Bangkok to operate the Danish Visa Application Centre in Bangkok and Phnom Penh.
Denmark opened its first Honorary Consulate in Phnom Penh, Cambodia, on 1 November 2019 and Honorary Consul Mr. Kjeld M. Olsen, a long time Danish businessman and resident of Cambodia.
Danes may also apply for emergency passports, extend the validity of passports, childcare passports (children under 12), ordering a driving license (exclusively for citizens with an address in Denmark), international driving license and translation of driving license with the Honorary Consulate in Phnom Penh.
More information can be found here or find out about other embassies in Cambodia here.