Under its Boosting Food Projection programme, the government has now successfully opened eight markets for chemical-free vegetables in eight provinces across the country.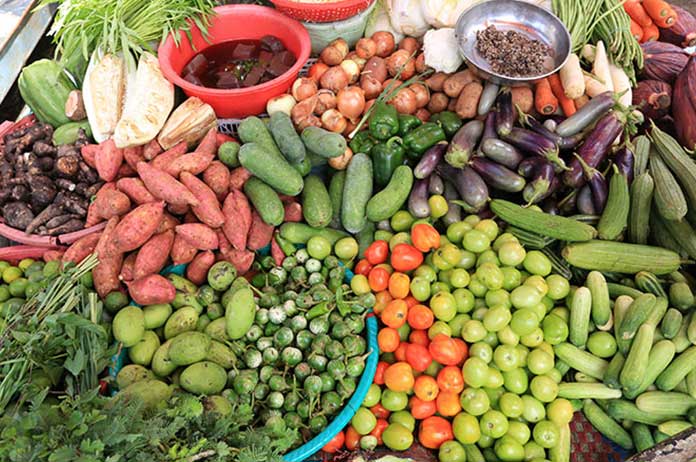 Attending the launch of an organic market in Siem Reap on Friday, Veng Sakhon, the Minister of Agriculture, said the agriculture sector is the backbone of the country's economic growth, and plays a key role in reducing poverty and ensuring food security.
He said the Boosting Food Projection programme will provide key input that will be used to draft a national policy for the development of the country's agriculture sector for the years 2019-2030. He said the upcoming strategy will seek to modernise the industry, and increase its competiveness, sustainability and climate resilience.
Another market under the same programme opened also on Friday in Kampong Thom.
The Boosting Food Projection programme is a government project with a budget of $20 million, half of which is going towards vegetable production, with the other half used for rice. Eight provinces are targeted by the initiative: Kandal, Battambang, Pursat, Prey Veng, Kampong Cham, Tboung Khmum, Kampong Thom and Siem Reap.
Kean Sophea, deputy director of the Department of Horticulture and Subsidiary Crops, told Khmer Times that the programme yielded 10,230 tonnes of chemical-free vegetables last year, enrolling 820 local household farmers.
This year, however, with 2,060 farmers involved, production is expected to double. "Production will reach 33,000 tonnes in 2018, or 2,750 tonnes per month," Mr Sophea said, adding that they expect it to reach 45,000 tonnes by 2019.
He said next year the government will inaugurate two more organic markets, one in Battambang and one in Kandal province. These two provinces will then each have two such markets, with Mr Sophea explaining that these provinces are "hubs of vegetable production" in the country.
Mr Sophea said the programme will help reduce Cambodia's reliance on vegetable imports, explaining that demand for organic produce in the country is now at an all-time high. He said more and more farmers are implementing Good Agricultural Practices to grow healthier, safer produce.
"These markets will increase awareness of organic products among Cambodians," he said.