Newrest (Cambodia) Co Ltd, part of Newrest Group Services SAS – a French food catering provider, has entered into Cambodia's competitive F&B sector.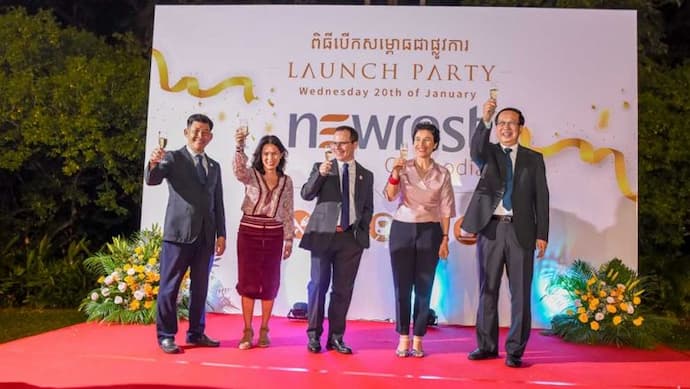 The company held a branch launch event on 20th January 2021 in the capital, and Newrest (Cambodia) Co Ltd general manager Bruno Thierry said the company has a strong corporate social responsibility (CSR), and that they will follow reduce and recycle waste measures, cut down on the use of plastics, halt certain food products in menu items such as battery chickens (raised on industrial farms) and fish sourced from unsustainable fishing practices.
In addition, according to a Phnom Penh Post article, the company "will also slash greenhouse gas emissions, introduce electric vehicles and systematise LED lamps ….worldwide within the next five years."
The GM added that "In Cambodia, this policy is applied, for example by establishing a strong partnership with Newrest's suppliers and customers in order to offer the most suitable solution favouring a short product's supply chain, control and reduction of food waste."
French ambassador to Cambodia Eva Nguyen Binh and Minister of Commerce Pan Sorasak welcome the company to Cambodia at the launch.
In 2019, Newrest acquired EM Food Services Pte Ltd of Singapore, which paved the way for its expansion into Cambodia and Myanmar.
Newrest has already been operating in the Kingdom and in 2020, as part of its partnership with Rosewood Phnom Penh, manages the canteen for staff & associates of the luxury hotel and resort in Phnom Penh.
Newrest was founded 15 years ago and is present in 58 countries with over 29,000 staff globally.