A new report from C9 Hotelworks suggests a large number of new hotels are due to open in the Kingdom of Cambodia's capital of Phnom Penh in the next few years.
The Phnom Penh Hotel Market Update 2020 reports there are 313 hotels with 19,337 keys and 523 guests houses in Phnom Penh in 2020.
In addition, the report suggests that there are 15 new hotels in the pipeline with 7,849 keys. Thirteen of the upcoming properties are internationally branded by global hotel management groups including Marriott, Hyatt, Shangri-La and ACCOR.
Business travellers seem to be the target market, which means that the capital "finds itself in a similar situation as other Asian CBD gateway capital hubs like Jakarta and Yangon where hotels are defined by weekday business travellers."
What new hotels are planned for Phnom Penh in 2020?
Oakwood
Oakwood is planning to launch Oakwood Premier Phnom Penh in 2020. Oakwood has 43 properties across the region and has a presence in 26 cities and 10 countries in the Asia Pacific.
The Oakwood Premier Phnom Penh are serviced apartments initially announced in 2018. At the time, Dean Schreiber, Oakwood Worldwide (Asia-Pacific) Managing Director said: "Cambodia and Vietnam have been rapidly developing with healthy economic growth rates and this is an opportune time for Oakwood to establish itself as we foresee increasing demand for long-term accommodation."
Two properties were planned for Cambodia, the Oakwood Premier Phnom Penh and Oakwood Hotel & Residence Phnom Penh. The two developments are said to have 388 units (220 for Oakwood Premier Phnom Penh and 168 for Oakwood Hotel & Residence Phnom Penh). Both developments are located in One Park, a mixed-use development in Phnom Penh.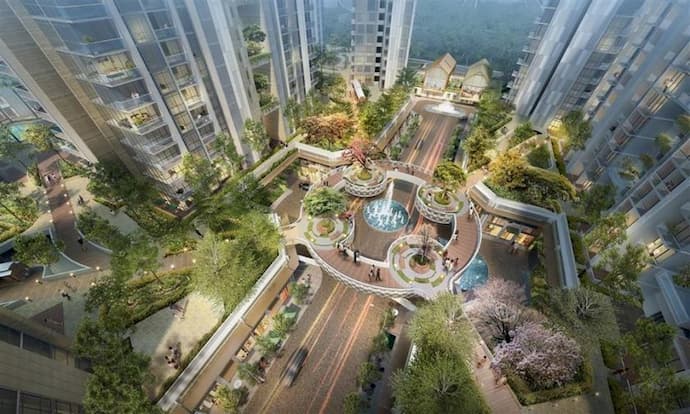 Hyatt Regency Phnom Penh
The Hyatt Regency started construction in Phnom Penh in 2017 with the international five-star hotel that expected to open in 2020 on Street 178 across from the National Museum in Phnom Penh.
Hotel Nikko Phnom Penh
Hotel Nikko Phnom Penh will be located in Toul Tom Poung district, in a new facility containing office space, retail outlets and the new hotel.
The hotel will offer guest rooms, a wide range of restaurants, including Japanese cuisine and all-day dining, and a sky deck bar on the 23rd floor.
Hilton Phnom Penh
Hilton has planned to have hotels operating in the Kingdom by 2022. The hotel will have over 250 rooms, an all-day dining restaurant, lobby bar, and fitness centre, among other amenities.
The full list in the report includes – the year is the suggested completion date:
FCC Phnom Penh 2020 (renovations)
Hyatt Regency 2020
Hotel Nikko 2020
Oakwood Premier Phnom Penh 2020
Shangri-La Phnom Penh 2021
Tribe 2021
Novotel Phnom Penh 2021
Citadines Phnom Penh 2021
Hilton Phnom Penh Prampir Meakkakra 2022
The Khom Hotel 2022
Oakwood Hotel & Residence 2022
Ibis Styles 2023
Fairfield by Marriott Phnom Penh 2023
The Okura Prestige 2023
NagaWorld 3 2026