Onion Mobility Co Ltd claims it will be selling its locally manufactured T1 E-tuk tuk in Cambodia before the end of 2021.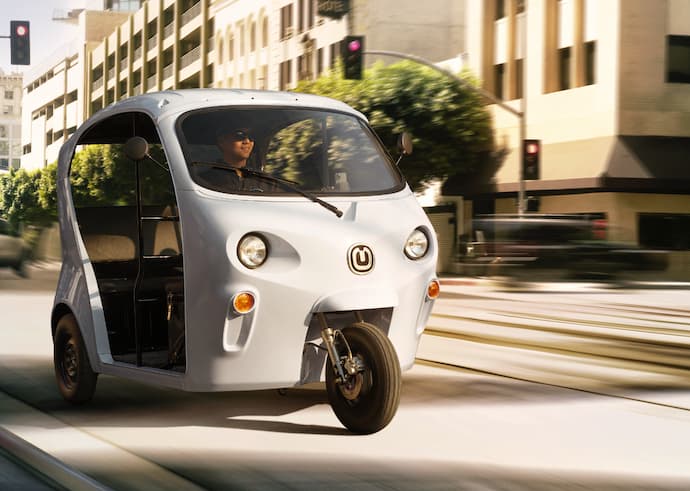 News first broke of Onion Mobility Co Ltd plans in February 2021, after they had agreed on a deal with the Council for the Development of Cambodia (CDC) to invest $20 million in an electric motorbike and auto-rickshaw assembly plant in the Suvannaphum Special Economic Zone. Located in Kandal province to the south of Phnom Penh, the plant is initially expected to generate 380 jobs in Cambodia.
According to the CDC, the final registration certificate is provided to Onion Mobility, which is the Cambodian subsidiary of South Korean-owned MVLLABS. They are more well known for being behind Korea's ride-hailing service Tada.
The Onion Mobility Co Ltd claims it is "the first E-tuk tuk Brand in Cambodia powered by MVL." The company's website officially launched in March 2021.
The rickshaws (still commonly called tuk tuks) have high-powered batteries that must be replaced at charging stations.  Onion Mobility has indicated they will be setting these up in driving range of Phnom Penh initially, but these will be extended to more Cambodian provinces.
The production line for Cambodia's first locally-assembled electric auto-rickshaws will also have some components locally made reported Investvine.
ONiON T1 specs
The company has described the Onion T1 as a "modern, comfortable, noiseless and cost-effective vehicle with an attractive appearance that contributes to environmental protection."
The specification for the first E-tuk tuk from the company claims to:
Fuel cost per 100 km: USD $2
Estimated fuel cost per month: USD $60
Driving Range: 100 km
Production is expected to commence in early May. The Phnom Penh Post reported that there were 35,218 auto-rickshaws registered in the Kingdom by the end of 2019.