Realestate.com.kh CEO, Tom O'Sullivan, has said that they are "seeing a significant increase in online property searches and inquiry despite the coronavirus outbreak."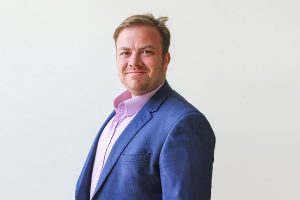 Overall traffic to the biggest online property portal in Cambodia Realestate.com.kh has increased by 20% in the weeks following the spread of COVID-19 to Iran, Europe, and the United States reports the website.
The surge in traffic also saw inquiries with live-chat support increase by 43% in the same time period which converted into an increase of 22% of leads for clients.
Realestate.com.kh mobile app
Mr O'Sullivan said there was a steady increase in downloads for the real estate portal's mobile application. He added that "more people staying at home means there are more people interfacing with their mobile devices. Second, the impending slowdown of economic activity has prompted some developers to offer lucrative promotions to attract buyers."
The Realestate.com.kh's website and mobile application have undergone several updates
In 2019, a 360 virtual showroom was launched to offer online users a showroom-like experience.
A Home Finder feature asks users for specifics of what they're looking for and sends these inquiries to agents with relevant portfolios.
Weekly Facebook Livestreams
To adapt to the COVID-19 disruptions, Realestate.com.kh recently launched a weekly Facebook live streaming service to promote Cambodian property market. All shows take place every Thursday and will be streamed live at 1 pm on Realestate.com.kh's Facebook page with Khmer, English and Chinese speaking guests and hosts.
Property & Lifestyle Market Expo 2020
Realestate.com.kh is also organising Cambodia's biggest Property & Lifestyle Market Expo which will be held from the 7th – 8th August at Koh Pich Exhibition Center in Phnom Penh. B2B Cambodia is a proud partner of the Expo.