Cambodia produced 7.4 million tonnes of paddy rice in 2018, a 3.5 percent increase, according to the Ministry of Agriculture's annual report.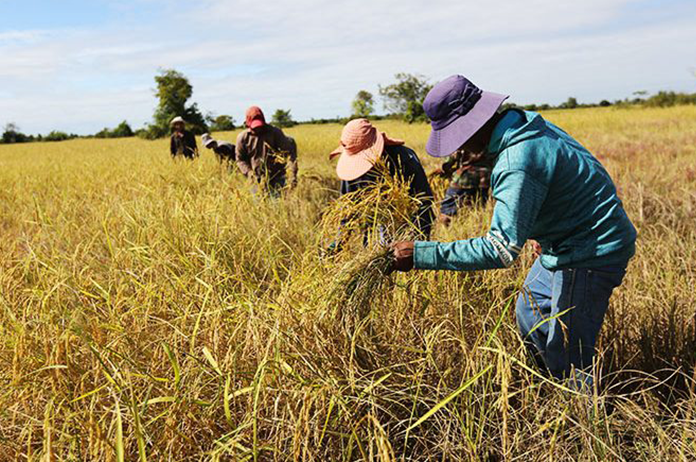 In its report, the ministry said total production in 2018 was only 88.47 percent of what the government expected, adding that 2.4 million hectares were harvested out of 2.7 million hectares of available agricultural land.
On average, each hectare produced 3.07 tonnes of rice, the report says, noting that in 2006 the average yield was only 2.6 tonnes.
The report shows that 96 percent of the land was cultivated using machinery, while livestock was used in only 3.5 percent of land.
"Hoping to help hard-working farmers during the wet season, the ministry also rolled out initiatives to provide technical assistance for the benefit of farmers dealing with natural disasters and pests," the report reads.
Veng Sakhon, the Minister of Agriculture, said yield increases were made possible by better irrigation systems and the use of technology.