The 2023 Water Festival will return to the Tonle Sap River in front of the Royal Palace in Phnom Penh, following a three-year hiatus since 2020 caused by the pandemic and the cancellation when Cambodia hosted the ASEAN summit in 2022.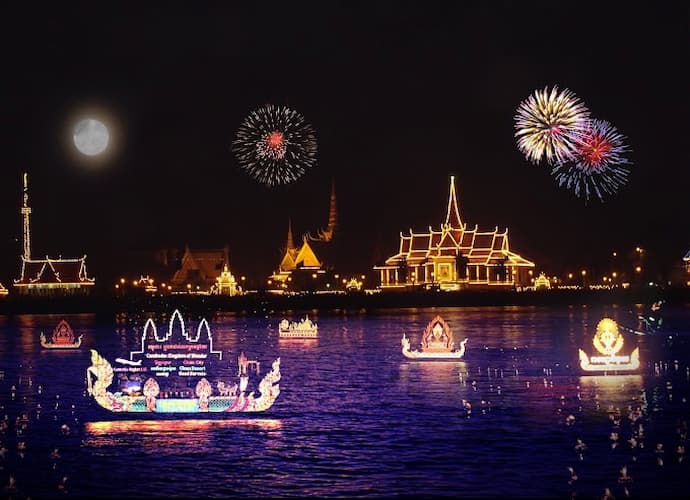 Although the Bon Om Touk festival, which is one of the most important cultural holidays in the Kingdom, was celebrated in some of the provinces in 2022, the 2023 Water Festival festival will finally return to the capital and has been scheduled for three days, from November 26th–28th.
In late June 2023, the then Prime Minister Hun Sen said: "This year will be a big water festival in Phnom Penh. There will be two major festivals at the end of this year: the National Independence Day, the 70th anniversary must be big, and the Water Festival must be big."
A Cambodian Festival Marked By Lights And Colour 
National Committee for National and International Festivals have now confirmed more details for the Cambodian holiday, which should also be a boon for domestic tourism and businesses in Phnom Penh. The event is going ahead to give the opportunity for people to join in the fun and celebration of the traditional Khmer festival that has existed since ancient times. This year's festival will include the lighting of the lantern barges, fireworks, classical music concerts and three nights of art performances,"
There have also been requests for this to be celebrated accordingly, with the display of national flags, religious flags, royal flags, banners, slogans, billboards and coloured lights displayed at all official ministries, capital/provincial administrations, departments, schools, pagodas and public parks. 
Minister of the Royal Palace Kong Sam Ol, chairman of the committee added, "We also encourage the private sector and the general public to take part by decorating their homes and workplaces to celebrate the 2023 Water Festival."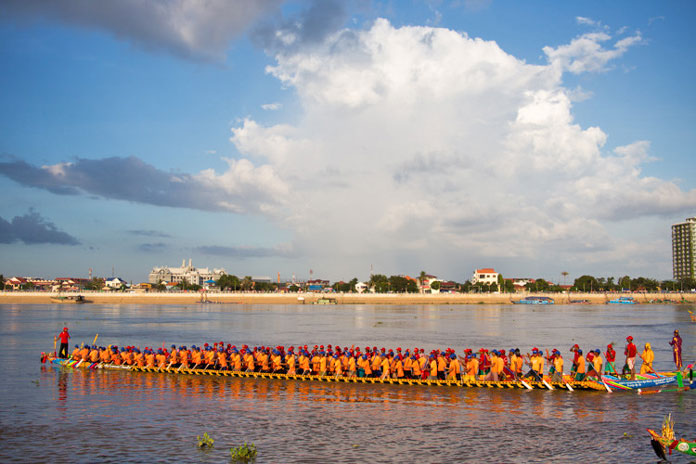 Boat Races Registration – Cambodian Water Festival 2023
Boats and crews wanting to partake in the huge number of races that are the highlight of the Water Festival need to register by November 1, 2023.
Among the confirmed state lantern barges which parade as a flotilla in front of the Royal Palace are: the Royal Palace, Senate, National Assembly, Ministry of Justice, Ministry of National Defence, Ministry of Interior, Ministry of Economy and Finance, Ministry of Industry, Science, Technology and Innovation, Ministry of Commerce, Ministry of Tourism, Ministry of Mines and Energy, Ministry of Culture and Fine Arts and the Phnom Penh Municipal Administration.
Others wishing to do so need to apply to the General Secretariat of the festival committee for approval before October 20, 2023.
The festivities usually see a surge of visitors to Phnom Penh from the provinces and the riverside is turned into a raucous and busy area with some roads closed to vehicles.
The Water Festival traditionally honours the occasion of the Tonle Sap River reversing its flow – a unique event and a popular drawcard which should benefit the tourism sector and its related businesses.