The popular Vietnamese pizza franchise, Pizza 4P's, has targeted Phnom Penh as its first international expansion.
The Japanese-owned, Vietnam-based Pizza 4P's is aiming to open its first restaurant in Cambodia in July 2021, with the flagship branch located at the 313 Quayside mall along the capitals riverside with an initial investment of approximately USD $600,000.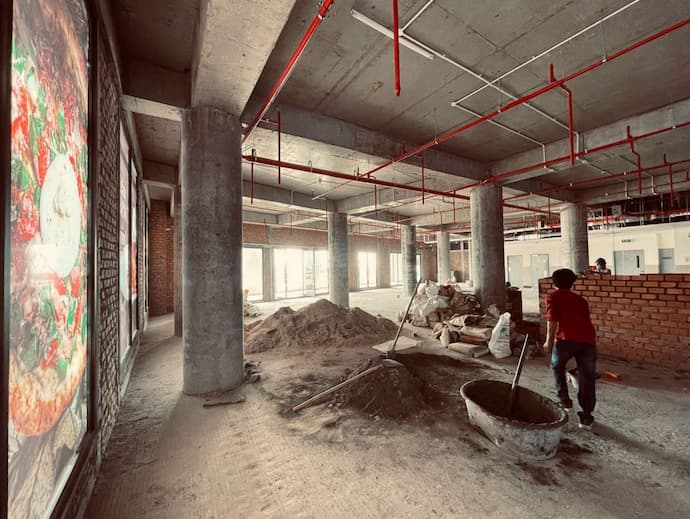 The restaurant will have an initial capacity of 80 patrons and can be increased to 160 diners when COVID-19 restrictions are eased. The opening also coincides with the company celebrating its tenth anniversary
Pizza 4P's opened its first branch in Ho Chi Minh City, Vietnam in 2011 and currently operates 22 restaurants and food trucks throughout the SEA nation, generating $25 million revenue (pre-COVID-19).
The pizzeria chain is popular in Vietnam not only for their gourmet pizzas but also their homemade range of cheeses and particularly their signature Burrata cheese.
Among the sustainable endeavours, Pizza 4P's is using expired bullet shell casings to forge kitchen supplies such as their pizza servers, while they also aim to have a zero-waste policy whereby all rubbish would be either recyclable or, combustible.
Kazuya Kubota, Pizza 4P's Cambodian Country Director told the Khmer Times "We did extensive studies on the market in Phnom Penh and found that it was seriously lacking in not just pizza, but healthy pizza options. We also felt that we could have a positive impact in the city through our eco-friendly sustainability model."
Pizza 4P's Cambodia has had an active Facebook page in 2021 and has recently started advertising to fill vacant positions at the flagship location. They hope to employ approximately 30 staff, rising to 50 when the COVID-19 situation improves.