The lengthy ongoing plans to develop an airport in Mondulkiri have halted as the Chinese developer behind the project has a lack of funds caused by the impact of the pandemic.
Reports in several media outlets the past week suggested that Powerchina International Group, which was to develop the Cambodian airport over 300 hectares of land and to the tune of USD $80 million.
B2B Cambodia reported on the plans as far back as 2019 when the land was earmarked for the development of the airport to promote tourism in the region. Then in 2021, the Cambodian government approved in principle the development of the Mondulkiri Airport with Powerchina International Group.
Mr. Sin Chanserivutha, Undersecretary of State and Spokesman for the Secretariat of State for Civil Aviation, said, "As a result of the COVID-19 crisis, which has affected many companies, the Chinese company has suffered huge losses, and have stated that they can no longer afford to continue investing".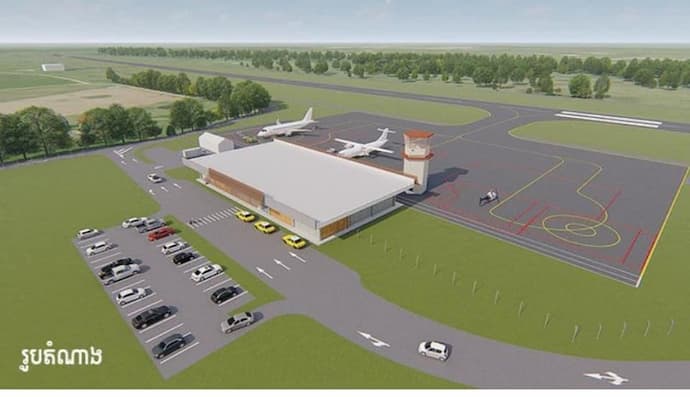 This leaves the Ministry of Economy and Finance with three options reported the Khmer Times:
Examine the possibility of using the state budget for the construction process.
Examine the feasibility of using concessional loan funds from the World Bank or the Asian Development Bank.
Find another private partner to study construction feasibility.
The property sector has also felt the pinch from the impacts of COVID and Chinese investment, while the inflow of tourists from one of the Kingdom's key economic partners has also faltered as China continues its strict zero-COVID policy.
In 2021, the Council for the Development of Cambodia (CDC) approved fixed asset investments by China worth $2.32 billion, and bilateral trade rose 38 per cent year-on-year to $11.2 billion.