Prince Brewing has unveiled its transformed Sky Bar in Phnom Penh and introduced a new craft beer called Coco Nager. The grand reopening of the Sky Bar and the launch of Coco Nager were celebrated with a "Coconager Craze" event on July 29, 2023. 
Situated near Wat Botum Park in the Cambodian capital, The Sky Bar aims to provide the perfect escape from everyday life for its customers.
The renovated space features a retractable canopy, a stage for live bands, and a new destination for evening karaoke sessions.
The highlight of the event was the introduction of Coco Nager, a craft beer with 0% IBU bitterness, 45% alcohol volume, and a distinct aroma of premium Thai coconut. Prince Brewery says the "Coco Nager is a smooth and mellow foam with hints of ripe bananas and clove fragrance, and it has received a Gold Award from the CCBA Group Classic Group."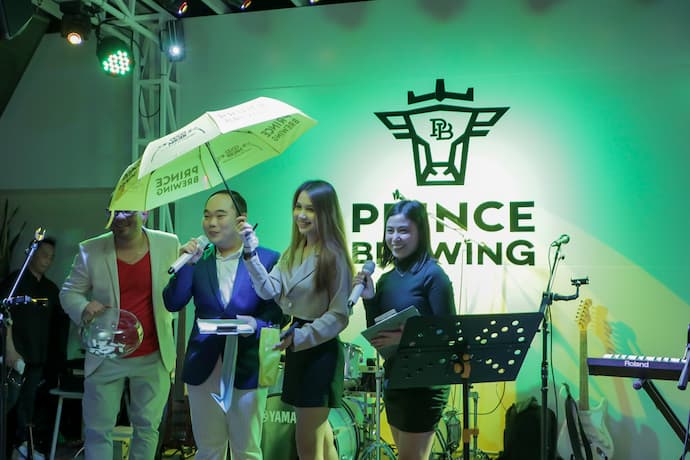 Other craft beers available are German Wheat, Belgian Wheat, Pearson Barley, IPA, Double IPA, and Four Berry Goose. 
The festivities at the event marked the grand opening of the Sky Bar and saw live performances from the Star Fam Band and the PPV Band. Attendees were treated to an open buffet and beer pairing that combined Khmer dishes with Western classics.
Prince Brewing aims to provide in-house dining, e-delivery, as well as event catering as the seating has been revamped and the staff increased at the venue.
Prince Brewing opens its doors at 8 am, serving breakfast and lunch, and visitors can also enjoy a unique coffee art printing, adding an artistic touch to their morning brew.