Neak Oknha Chen Zhi, Chairman of Prince Holding Group, has donated US$1 million to the Laos government in response to the Cambodian authorities' call to strengthen cooperation with Laos in fighting the COVID-19 pandemic.
Chen Zhi is the driving force behind the successful Cambodian Group of companies, namely Prince Holding Group, Prince Real Estate Group, Prince Bank, Prince Huan Yu, Belt Road Capital Management, and Cambodia Airways.
The Cambodian entrepreneur has also been recognised as Entrepreneur of the Year – Conglomerates, at the 2021 International Business Awards, being the only entrepreneur honoured in a category that celebrates leaders running multi-industry businesses.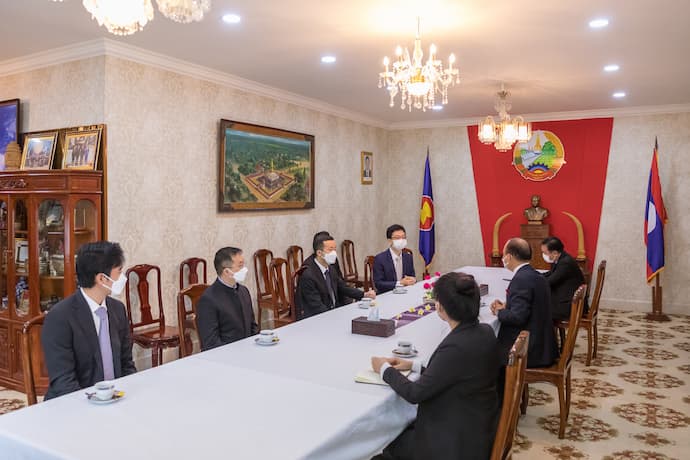 In addition, Zhi is one of the three Asian leaders who was recognised for dynamic entrepreneurialism in different sectors during one of the most challenging years in corporate leadership.
Neak Oknha Chen Zhi, and his leadership team at Prince Group, have been working to be a force for good in Cambodia, playing their part in supporting the Kingdom to overcome the pandemic.