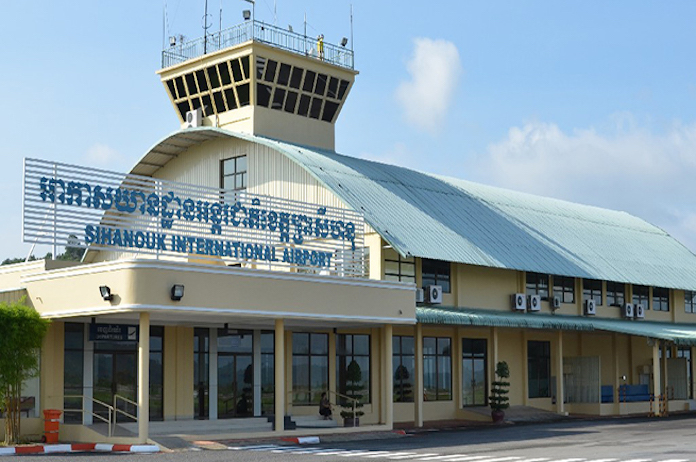 Renovation work begins today at Sihanouk International Airport to expand its handling capacity to 500,000 passengers a year, a figure aviation officials claim the airport will reach by 2020.
As part of a $2 billion investment plan to develop the Kingdom's three international airports, the runway and terminal building at Sihanouk International Airport have been targeted for renovation work.
The project will increase the floor space at the existing passenger terminal building by 80 percent to 4,800 sqm.
"The added surface will contribute in improving the overall airport experience by, in particular, speeding up the airport process – check-in, boarding, baggage delivery, etc – and with the introduction of new shops, food and beverage outlets, and services," said Khek Norinda, the communications director of Cambodia Airports.
Work will include the repair and widening of the airport's single 2,500-metre-long runway. A new taxiway is also planned to help accommodate larger aircraft.
Last year, passenger throughput at Sihanouk International Airport grew 118 percent to reach 94,630 passengers. In October of this year, a new milestone was reached when the airport broke the 100,000 passengers a year mark for the first time.
For more on this story, click here.