An uptick in circulation of Cambodian riel, along with an interest rate cap imposed by the central bank in April on microfinance loans, has resulted in interest rates of loans issued in the local currency to fall to the same level as those given in US dollars, according to industry insiders.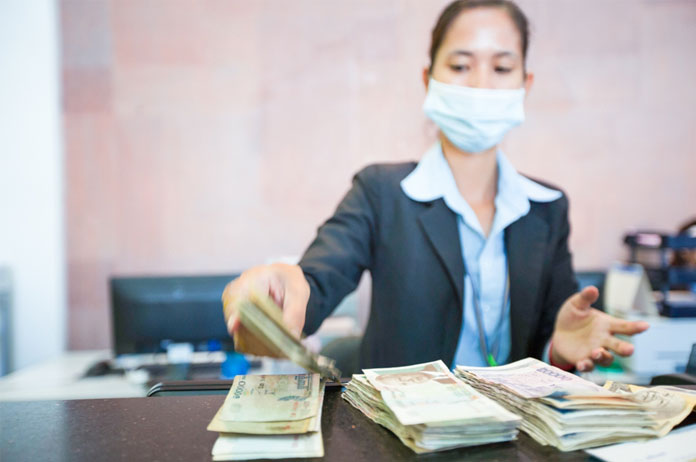 "The gap between interest rates for loans made in riel and in US dollar is now closed," said Hout Ieng Tong, chairman of the Cambodia Microfinance Association, adding that riel loan interest rates were in the past set at about 0.5 percent higher than the US dollar.
Ieng Tong noted that measures taken by the National Bank of Cambodia, such as providing negotiable certificates of deposit and liquidity-providing collateralised operations have also helped stabilise the rates. "These [tools] help us obtain funds in riel at a cheaper cost, and they allow us to offer a lower interest rate for our local currency. We hope this will encourage our clients to take out loans in riel," he said.
LOLC Cambodia CEO Sok Voeun said that microfinance institutions are increasingly issuing new loans in riel, especially at the lower end of the lending spectrum, given that they need to adhere to the 18 percent interest rate cap. "In the past, if a client took out a loan for 5 million riel, or about $1,250, the interest rate would be 2.3 percent per month for the riel-based loan, but would be only 1.8 percent per month for the dollar-based loan," he said. "Now, interest rates for riel are much better in comparison to the past, so that helps clients strengthen their repayment ability."
For more on this story, click here.
[democracy id="99″]