SBI LY HOUR Bank, a Cambodian commercial bank, announced it will start utilising blockchain for money transfers with Vietnamese commercial bank Tien Phong Commercial Joint Stock Bank.
SBI LY HOUR Bank is the first commercial bank in the Kingdom to get approval to utilise block-chain technology for international fund transfers.
The currency remittance will make use of Distributed Ledger Technology (DLT) said a statement on May 7, 2021. SBI Ripple Asia, which is a joint venture between SBI Holdings and Ripple, introduced the blockchain rails.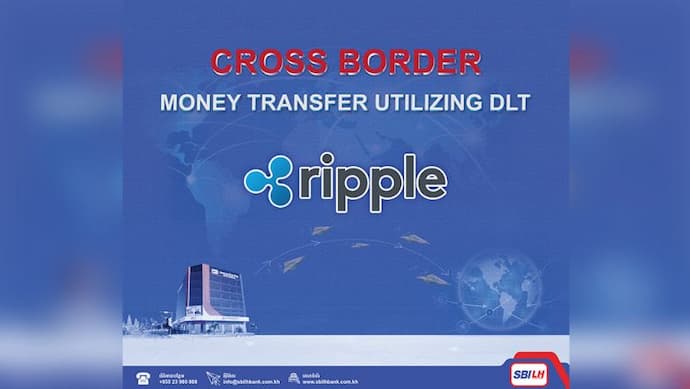 "SBI Ripple Asia has been promoting the provision of payment infrastructure in the Asian region, including Japan, by utilising the next-generation payment infrastructure (RippleNet)" said a statement.
The Central Bank of Cambodia, and Vietnam agreed to the service which is expected to  provide a "highly convenient service with real-time and lowest fees for international remittances between Cambodia and Vietnam."
Yoshitaka Kitao, Representative of SBI Group, said: "We will pursue synergies to the maximum in the future by generously providing new technologies such as DLT promoted by the SBI Group to companies inside and outside the group, especially in the rapidly developing Asian region."
In March 2020, SBI LY HOUR Bank received the license upgraded from a microfinance institution to a commercial bank. SBI Group holds a 70% share in the Cambodian bank. As of April 2021, the Bank claims to have 45 branches in 24 provinces and in Phnom Penh.
SBI LY HOUR Bank CEO Soeurng Uth said: "This connection allows customers who have a Bakong account – the mobile payment system initiated by the National Bank of Cambodia – to instantly make fund transfers from the account directly to our Ripple service. As well as the benefit to our customers, it's a good opportunity to enlarge local resource capacity by absorbing new technological platforms and transformations."
SBI Ripple Asia is also seeking to collaborate with Ripple in the United States to offer similar services and expand their customer base, said the company's press release.