Sequoia Group, in partnership with the Asian Vision Institute, Angkor Social Innovation Park (ASIP), Sustainability Institute, and the Singapore Club Cambodia (SCC), is holding the 'Leadership for Good Summit Cambodia' from November 7-8, 2023, at the Himawari Hotel Apartments in Phnom Penh.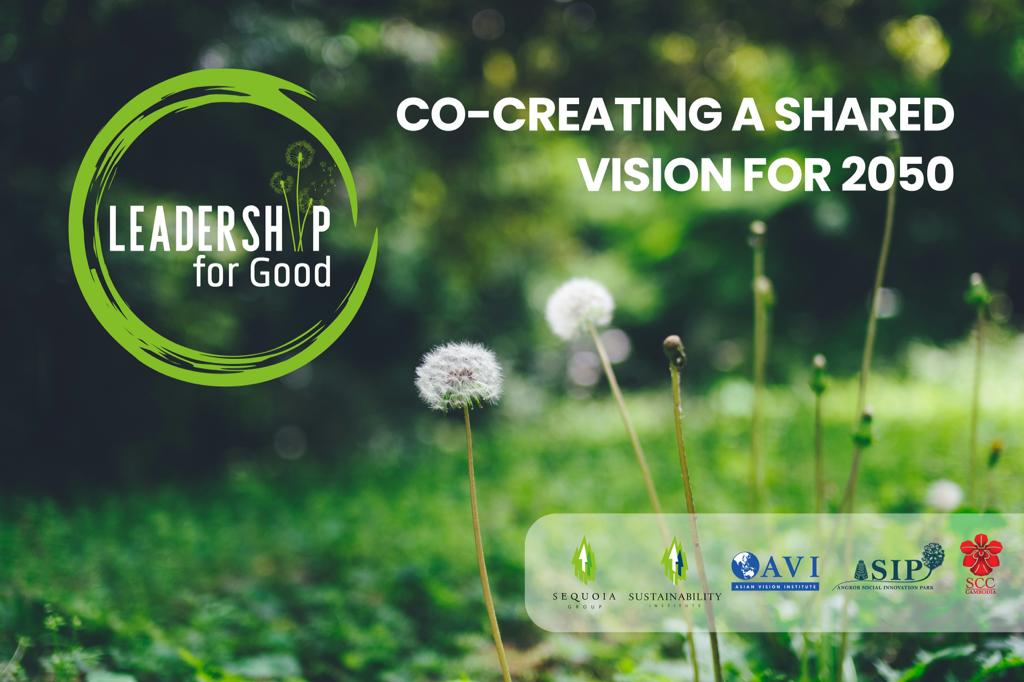 According to a press release issued by the organisers, the summit – themed "Imagine Cambodia – Co-creating a Shared Vision for 2050" – aims to bring together stakeholders from the public, private, and people sectors to co-articulate collective aspirations for Cambodia and work towards achieving collective impact. 
The Leadership for Good Summit aspires to serve as a platform for dialogue, learning, and collaboration, especially during a time when Cambodia is transitioning into a new era of leadership and commitment to resilient, sustainable, equitable growth, as well as shared prosperity. It seeks to inspire a new generation of conscious leaders committed to the greater good, who can navigate the complexities of transformative change and drive collective progress.
The two-day event will feature keynote addresses, panel discussions, and collaborative sessions facilitated by distinguished leaders and experts from various sectors. The summit will also provide a platform for young leaders to present their innovative solutions for collective impact, inspired by the nation's Vision 2050 and the Pentagonal Strategy.
"The Leadership for Good Summit was born to bring together purpose-driven leaders from Cambodia and Singapore to foster mutual learning and co-discover what it takes to nurture Good Leadership – conscious leaders who are committed to building a society that creates shared prosperity, well-being and growth for all," said Jacqueline Wong, Managing Director & Founder of the Sequoia Group. 
Tan Shang How, CEO of the Sequoia Group and Executive Director of the Sustainability Institute, added, "That is why it's important that we create a space where leaders from Cambodia and Singapore can share knowledge and best practices in Leadership for Good. Such exchanges foster mutual respect and allow stronger relationships to be built between our communities."
Singapore Ambassador to Cambodia, Teo Lay Cheng, also remarked, "A summit like this helps to foster more partnerships among Cambodian and Singaporean entities to support Cambodia's vision of becoming an upper-middle income country by 2030 and high-income country by 2050."
Dr Chheang Vannarith, President of the Asian Vision Institute, shared, "This gathering of leaders aims to enable Cambodia to become a knowledge-based, technology-driven, and innovation-empowered society."
Chhorravuth Chhort, ASIP Director, expressed, "We believe that this Summit will empower youth to make a difference for Cambodia through social innovation, cross-sectoral collaboration, and multi-stakeholdership."
"We are pleased to be a partner for the Leadership for Good Summit, as it is about utilising our collective potential to impact Cambodia positively," said SCC President, Andrew Tay. "We can inspire others, foster collaboration, and create meaningful change by embracing compassion, empathy, and integrity. Let's step up to lead with purpose and make a lasting difference in our communities."
Due to overwhelming response and limited capacity, registration for the summit is now closed. At the same time, you can still register for the networking cocktail event happening at Himawari Hotel Apartments on November 8, 2023, at 6 pm.
More information about the Leadership for Good Summit Cambodia can be found here.
This press release was supplied.