The Council for the Development of Cambodia approved $3.6 billion in investment projects during the first five months of the year, a six-fold increase over the corresponding period last year, according to the latest report from the Ministry of Economy and Finance.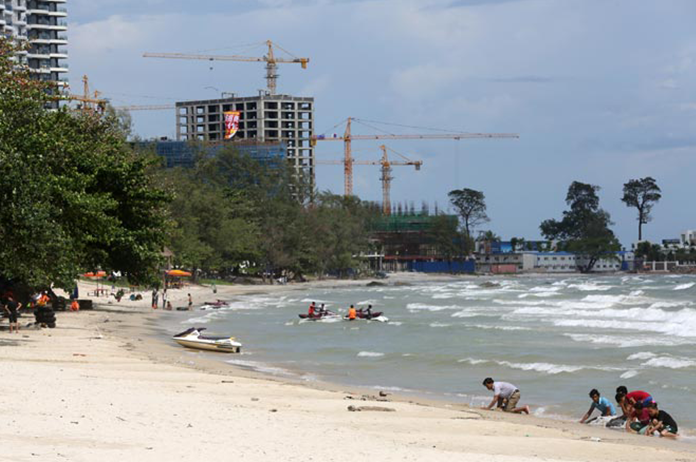 Eighty-one projects were greenlighted by CDC, with two tourism-related projects accounting for a significant portion of the overall investment, the report noted.
While the names of the projects were not disclosed, the report referred to them as a "tourism center" and a "tourism vacation town", valued at $1.4 billion and $1.5 billion, respectively.
Sothida An, CBRE Cambodia director, told Khmer Times on Wednesday that the number of tourism-related projects has increased markedly in the last few years as a result of better transportation infrastructure and connectivity with the region and the world.
"The surge in direct flights allows more foreigners to visit the country," she said, adding that the influx of tourists has led investors to pursue projects in the tourism industry.
According to the latest figures from the Ministry of Tourism, from January to May, Cambodia welcomed 2.9 million foreign tourists, an 11 percent increase. By the end of the year, 6.7 million tourists will have visited the Kingdom, the Ministry predicts.
Ms Sothida noted that Preah Sihanouk province, on the coast, is receiving a large number of these investments in the hospitality sector as is neighbouring Koh Kong.
In September, Chinese-owned Union City Development Group announced that it had invested about $1.2 billion on a project in Koh Kong province called 'Tourism Vacation Town'.
Likewise, the developer of the Song Saa Resort in Sihanoukville's Song Saa Private Island announced in October that it plans to invest in a reserve project in Siem Reap province. The new $250-million eco-tourism project will be located just 25 minutes from the Angkor Archaeological complex and will occupy 125 hectares.