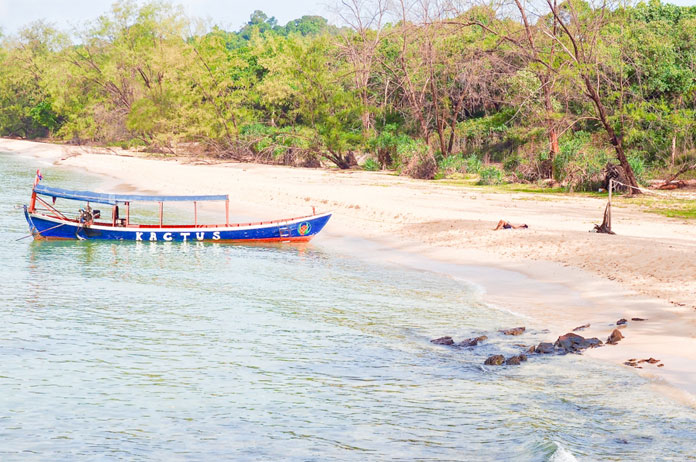 Real estate and hotel developers have identified the southern coast of Cambodia as having the most potential through tourism to encourage more business investment.
Developers and investors gathered in a Real Estate and Construction Forum on Friday to discuss the possibilities of developing the coastal provinces, particularly in Preah Sihanouk, where the number of international hotels and the hospitality outlets is limited.
The connectivity of infrastructure – the airport and the deep sea port – is the main factor making the area a tourist hot spot.
Tom O'Sullivan, CEO of Realestate.com.kh, said that rising numbers of tourists and flights to the area were increasing the demand for hospitality services in Preah Sihanouk. He said international brand companies are already investing in the area, reflecting future urban development.
Etienne Chenevier, CEO of Cambodia Citystar Group, a developer behind a high end hotel in Preah Sihanouk, said the province is a potential area for tourism and the expanded airport will bring more tourists to the area, encouraging more investment in the hospitality, apartment and entertainment sectors.
Kirill Kenjeev, CEO of RPB Investment, a developer behind Six Senses Hotel in Krabey Island in Preah Sihanouk, said the company was investing to take advantage of the growing tourist numbers in the province.
"Tourists in Siem Reap province, when they choose other places to visit, will go to Sihanoukville and stay four or five days or more because Siem Reap is just a one-stop destination," he said.
Similarly, Andrew J. Ahn, CEO of Scarlet Sihanoukville, said the company had decided on the area after having learned about tourists' interest in beach destinations, particularly from China.
"An increasing number of tourists will need hospitality services with international-level and domestic-brand five-star hotels, of which there are not many," said Ahn.
Developers of hotels and real estate expect that the number of tourists to beach destinations will increase more than the cultural destinations and it was a good time to invest in the country's southern coastal area.
Coastal areas welcomed about 640,000 foreign tourists last year, according to the Ministry of Tourism. Siem Reap province, the key cultural destination, received 2.2 million.