Cambodian Prime Minister Hun Manet travelled to Beijing, China, to participate in the Belt and Road Initiative (BRI) Summit held from October 17-18, 2023.
On the first day of the summit, he engaged in several discussions with members of the Chinese business community, as well as with international investors, with the main aim of exploring potential investment opportunities in Cambodia.
Let's delve into some of the main highlights from the prime minister's meetings with business leaders, including key points on the projects they discussed:
Proposal To Build A Light Rail For Cambodia's New Airports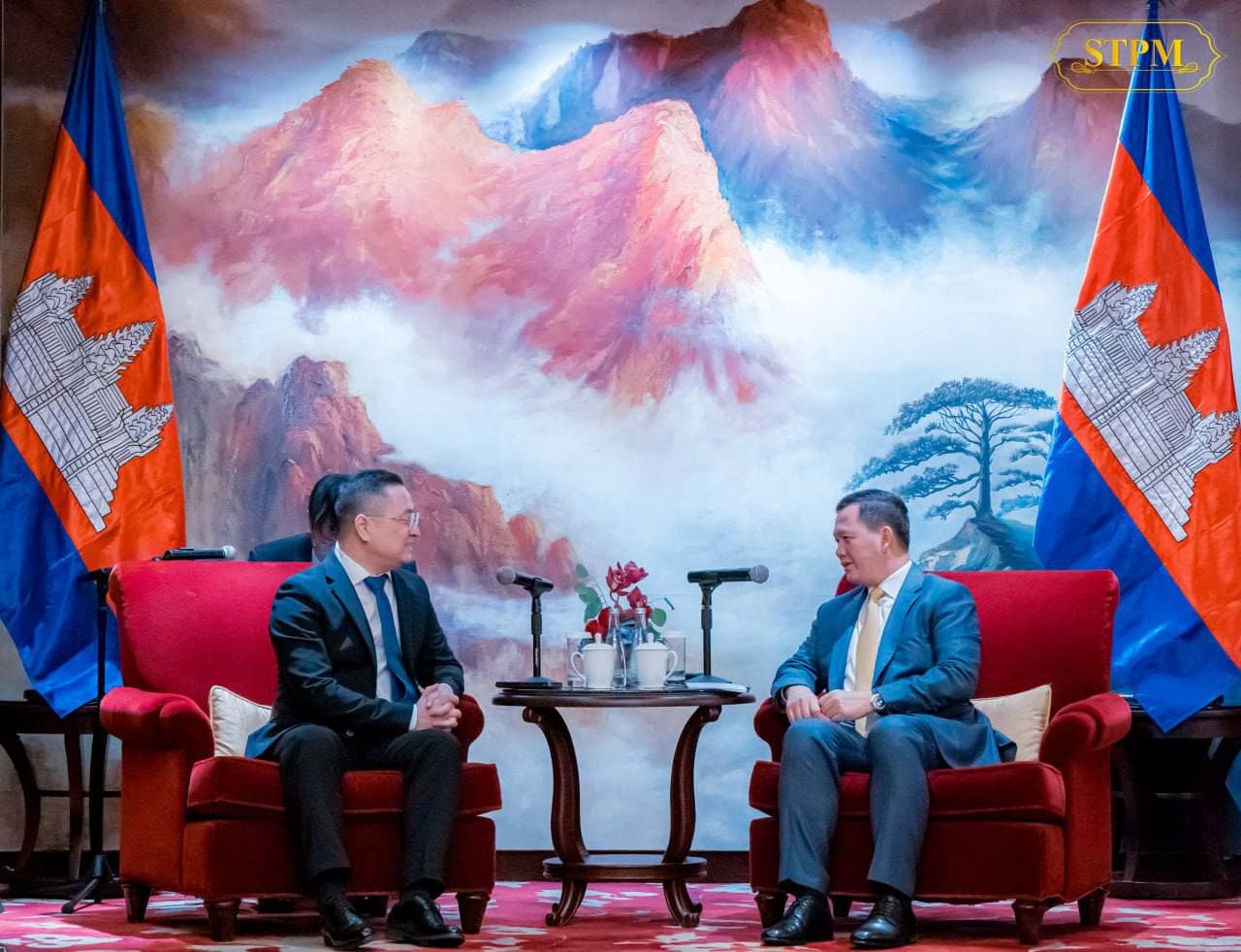 During a meeting with Li Kuo, Chairman of the Board of Directors of China Metro Group, Kuo shared that his company plans to conduct a feasibility study on the construction of a light rail system for Cambodia's two recently established international airports in Phnom Penh and Siem Reap.
The proposed light rail would serve as a transportation link connecting the airports to their respective nearby cities. Kuo also informed the prime minister of his company's interest in exploring solutions to alleviate traffic congestion in Cambodia.
Several feasibility studies have been conducted on developing urban transport and rail solutions within Phnom Penh over the past few years, primarily by Japanese and Chinese groups.
Bank Of China's Intention To Expand Investment in Cambodia
Ge Haijiao, Chairman/Executive Director at the Bank of China (BOC), is scheduled to visit Cambodia next month, with the aim of enhancing financial cooperation and expanding investment opportunities between Cambodia and China.
BOC plans to introduce new financial products and further leverage its experience to facilitate financial progress in Cambodia.
Making Advancements In Cambodia's Railway System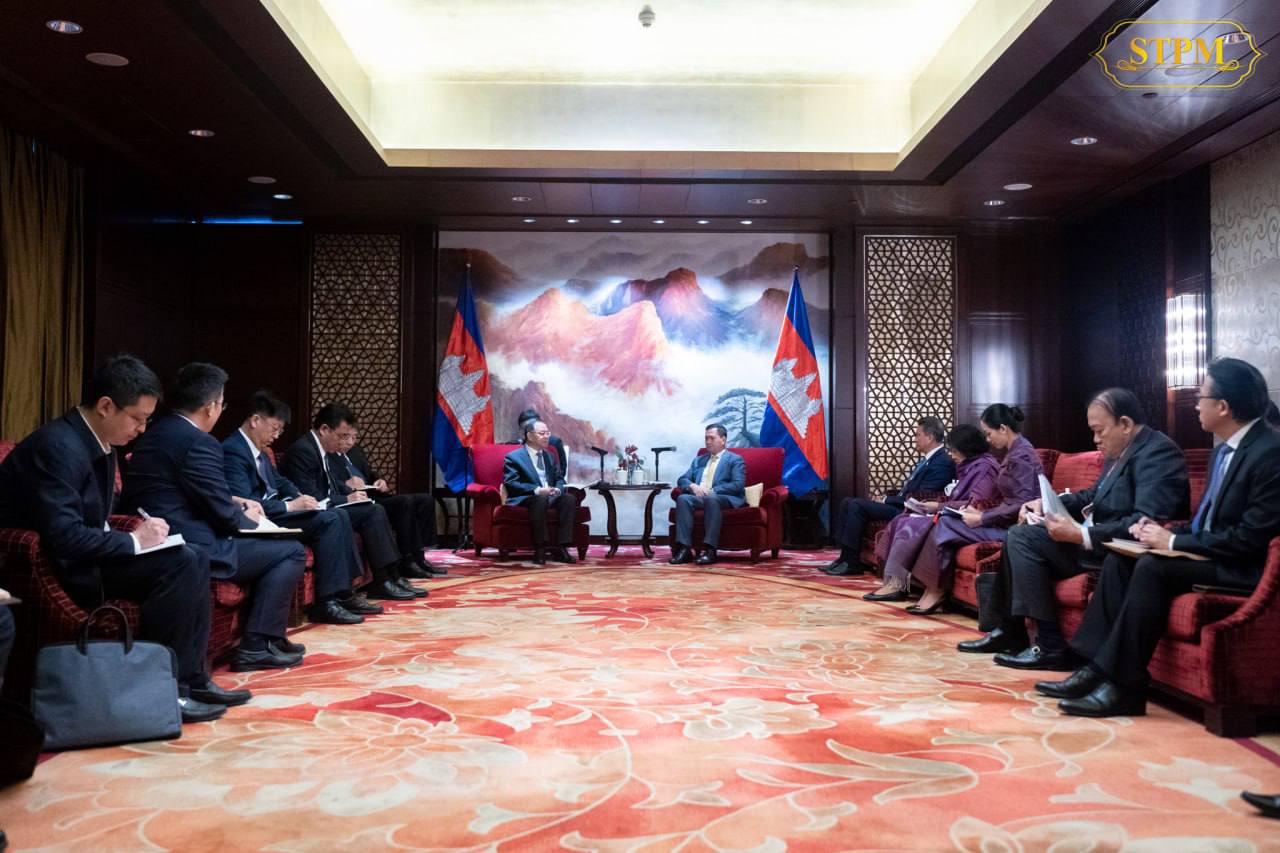 Wang Jianping, Chairman of the Board of the China Railway Construction Corporation (CRCC), provided an update on the progress made by CRCC's several projects in Cambodia. CRCC currently has investments in 53 projects with a total capital of approximately USD $5.3 billion.
Looking ahead, the company plans to invest in three major project areas, including:
The establishment of a database management centre for e-government support;

The Phnom Penh-Siem Reap and Phnom Penh-Poipet railway projects;

Other water supply projects in provinces along the Mekong River.
During the meeting, Prime Minister Hun Manet also emphasised two of Cambodia's key infrastructural goals: conducting a feasibility study to modernise and upgrade the existing railway system, and to explore the potential of connecting railway lines from Phnom Penh to Bavet, Poipet to Siem Reap, as well as establishing connections to the Vietnamese border via Stung Treng and Mondulkiri provinces.
Investing In Cambodia's Energy Sector
The China Machinery Engineering Corporation (CMEC) is a subsidiary of SINOMACH that specialises in water, energy, and infrastructure, and has made substantial investments in numerous projects in Cambodia.
Wang Bo, the Chairman of CMEC, informed the Cambodian prime minister that over the next 10 years, CMEC plans to collaborate with two Cambodian companies on a joint venture project valued at approximately USD $3 billion in the gas energy sector.
Charoen Pokphand Group (CPG) To Invest In Real Estate And Healthcare
CPG is Thailand's largest private company. Tse Ping, the Deputy-General Director of CPG, shared his company's intention to expand investments into various sectors in Cambodia, particularly in real estate, healthcare, and satellite services.
Read More On Cambodia's Development Strategies: