It was confirmed this week that Surbana Jurong's sustainable development masterplan to develop a US$16 billion "Ream City" in Sihanoukville, Cambodia, has been approved by Canopy Sands Development, a member of Prince Holding Group. 
The project is expected to cover an area of 834ha on reclaimed land located within a 10-minute drive from Sihanoukville International Airport. Surbana Jurong has been appointed to undertake the master-planning, urban design and coastal engineering works. They have master-planning experience in more than 30 countries.
A joint statement from Prince Group, Canopy Sands and Surbana Jurong on February 8, 2021, said that "The Ream City project seeks to transform and catalyse the growth prospects of the entire Sihanoukville region by introducing an ecosystem of tourism, commercial and residential activity that could house up to 130,000 residents."
Canopy Sands describes it as a world‐class business and entertainment destination which will be the first of its kind in Cambodia according to the Khmer Times.
Mr Yeo Choon Chong, Surbana Jurong's Asean chief executive added: "Cambodia continues to attract a steady flow of foreign direct investments. With our partners, we see immense potential to drive growth in this key market through our participation in iconic infrastructure projects."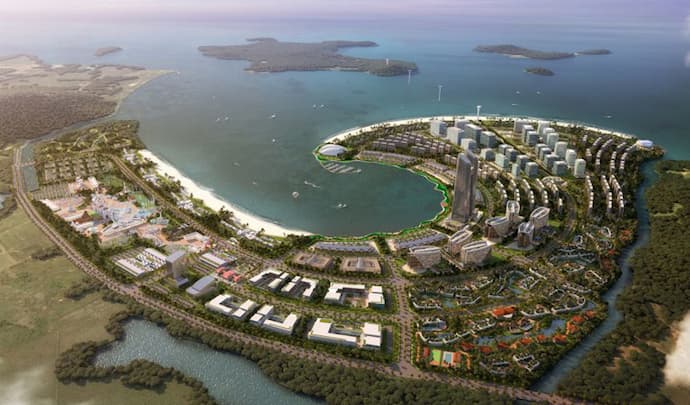 The Ream City project is set to include:
Business hubs
Hotels
Themed shopping malls
Beach resorts
Condominiums
Landed and beachfront homes
Housing estates
Schools
Parks and open spaces
Sports complexes
Polyclinics
Current airports, roads and seaports are seeing enhancements and new facilities are being built to attract more domestic, regional and international tourists and business.
The roads in the city are being completely redeveloped within the Sihanoukville city centre and a new express highway is under construction which will link the coastal city to Phnom Penh. In total 34 roads in Sihanoukville province are under development covering 82,000km.
Sihanoukville Tourism
In 2020, the Cambodian government announced plans to develop a special tourism area in Sihanoukville province. Ream City will be located, within this zone which has a total area of 3,081ha.
The coast of Cambodia has seen rapid growth and development along Sihanoukville, Kep, Kampot and on the islands (Koh Rong and Koh Rong Sanloem).
A masterplan for the Sihanoukville beaches is being developed to include the stretch of coastline from Sihanoukville Autonomous Port to a new area called "Chumteav Mao or Madam Mao Beach".
The Sihanoukville International Airport is undergoing expansion and will initially see its capacity increase to accommodate 3.6 million passengers annually, with plans for a potential passenger load of up to 10 million by 2030.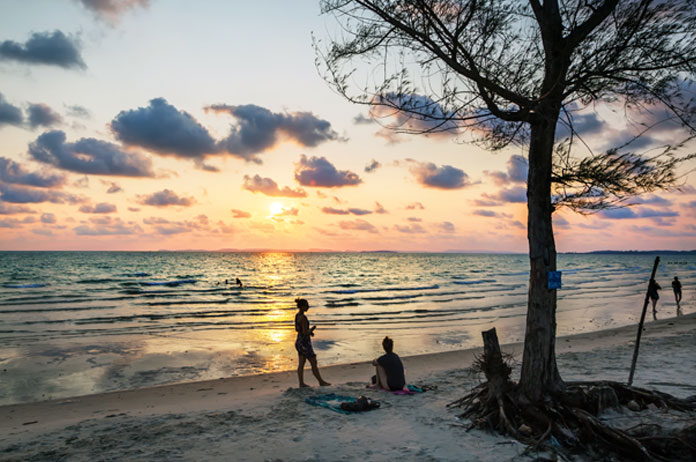 Sihanoukville special economic zone (SEZ)
The latest data showed that there were over 450 companies operating in the Kingdom's 54 SEZs employing more than 100,000 workers.
There are as many as seven SEZ in Sihanoukville:
Kampong Saom SEZ
Stung Hav
Sihanoukville port
S.N.C.
Sihanoukville SEZ
Sihanoukville SEZ 2
H.K.T.