More than 40 companies in six industries from Thailand are looking for business partners in Cambodia and upcoming virtual exhibitions will hope to match potential partnerships.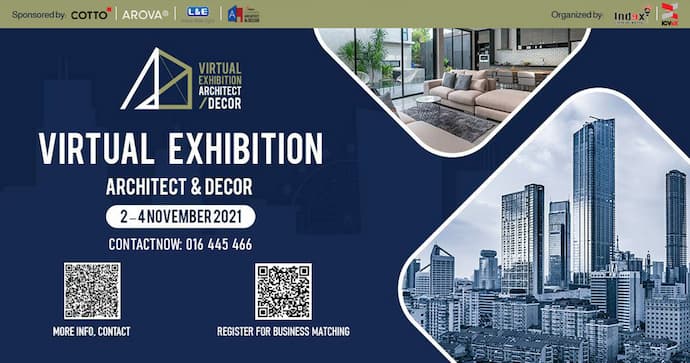 The organisers, ICVeX, said that if individuals or companies in the Kingdom are currently looking for any business ideas to invest in or a business partner from overseas, "this is a golden opportunity as up to 48 companies from Thailand are looking for business partners in Cambodia to expand their business together. With representatives from six different industries, the companies are categorised as furniture manufacturers, architects, home décor, construction, food and beverage, as well as beauty and healthcare.
Potential investors are able to meet, consult and learn about the opportunities in these companies across two online exhibitions.
The first exhibition is Virtual Exhibition Architect/Décor, while the second exhibition Virtual Exhibition Food & Beverage, Retail, Health & Beauty focuses on companies specialised in food & beverage, and beauty and healthcare products.
Interested participants can follow the simple steps below to register their information:
Both online exhibitions will last for three days from 2-4 November 2021 (Tuesday- Wednesday-Thursday) from 9am to 6pm. For more information about the event, please contact the event organisers by telephone via 098 557 577 / 099 557 577.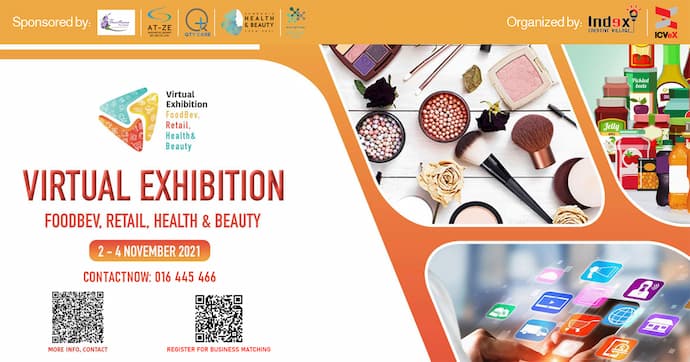 There will also be a Business Matching activity organised by Index Creative Village Public Company Limited (ICVeX) who have a decade's experience in organising exhibitions.
The Business Matching activity will be conducted at no additional charge, and ICVeX says "Get yourself ready for these once in a lifetime opportunities."
This PR was supplied.