The PropertyGuru Cambodia Property Awards staged its sixth annual edition and first virtual gala broadcast presentation, acknowledging exceptional companies that have risen above and beyond the headwinds in the Khmer property sector.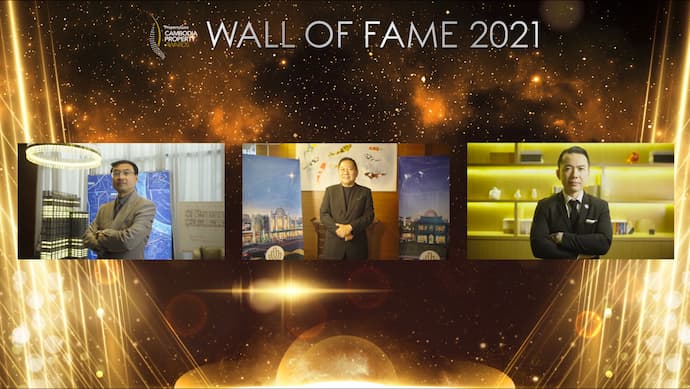 The country's finest, most resilient developers and projects vied for 19 competitive categories at the 6th PropertyGuru Cambodia Property Awards, broadcast on AsiaPropertyAwards.com and multiple digital platforms, with highlights airing on the History Channel. The 2021 edition of the awards also marked the presentation of the Cambodia Real Estate Personality of the Year award to a female recipient for the first time.
Urbanland emerged as the year's biggest victor, clinching seven wins that include Best Developer. The developer's Chankiri Palm Creek project also won the coveted best-of-the-nation honour of Best Housing Development (Cambodia), as well as the titles of Best Housing Development (Phnom Penh), Best Housing Architectural Design, and Best Housing Landscape Architectural Design.
Sophea Suites Co., Ltd was hailed Best Lifestyle Developer, winning Best Serviced Apartment Development and Best Serviced Apartment Interior Design for its eponymous project. Meanwhile, Mekong Land Development Co., Ltd earned the Best Breakthrough Developer award and won Best Residential Interior Design for its Mekong City development.
Vue Aston by The Peninsula Capital Co., Ltd won the coveted best-of-the-nation title of Best Condo Development (Cambodia), as well as the Best Condo Development (Phnom Penh) and Best Condo Architectural Design awards.
Catherine Chan, director of Goldfame Group, accepted the Cambodia Real Estate Personality of the Year award, making her the first female recipient of the title. The founder and executive director of the award-winning Urban Village & Factory Phnom Penh was thankful to PropertyGuru Group, including the editors of PropertyGuru Property Report Magazine for choosing her as this year's awardee.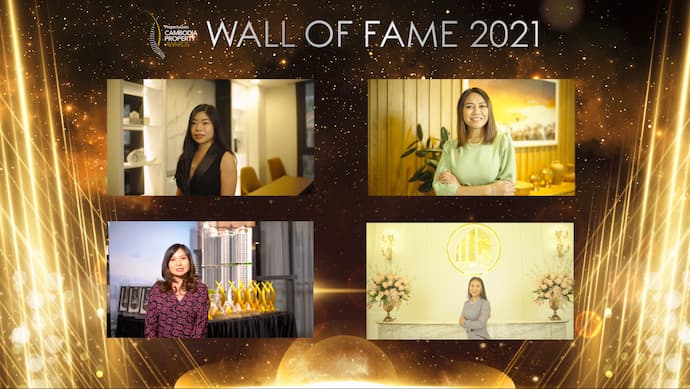 "This award really means a lot to me and Cambodia," said Chan. "Through this recognition, we are telling the world that Cambodia can also have world-class projects like Urban Village and Factory Phnom Penh."
Other projects accoladed this year were City View Residence by Hua Jun Property Development Co., Ltd; Prince Happiness Plaza by Prince Real Estate (Cambodia) Group Co., Ltd.; and The Waterfront Community Mall by Blissful Capital Co., Ltd.
Hari Krishnan, chief executive officer of PropertyGuru Group, said: "I would like to congratulate all the winning and highly commended companies in Cambodia for surmounting the year's challenges and creating what's next for the country. With your housing, condominium, serviced apartment, retail, and mixed-use developments, you represent the best that the Khmer real estate industry has to offer in this challenging post-pandemic era."
Jules Kay, the managing director of PropertyGuru Asia Property Awards and Events, said: "The zeal and dedication of Cambodia's leaders during such a difficult time truly encapsulate what it really means to set the Gold Standard in real estate."
The independent panel of judges that arrived at this year's shortlist of nominees were Sorn Seap, Awards Chairperson and Executive Vice President, Cambodian Valuers and Estate Agents Association; David Littlejohn, Sales and Marketing Manager, Comin Khmere; Jenny Chea Sok You, Architect & Managing Director, CMED Construction; Jovany Antonio, Managing Director, DA&G Asset Management; Kinkesa Kim, Senior Manager, CBRE Cambodia, Research & Consulting Services; Michel Cassagnes, Managing Director, Archetype Cambodia; Pak Chanlino, Managing Partner & Attorney-At-Law, Vinaya Law Firm; Simon Griffiths, Managing Director, The Mall Company; Dr. Simon Vancliff, CEO, WB Sport Village Co., Ltd.; and Thida Ann, Managing Director, ProPnex Cambodia.
Leading international accounting and advisory firm HLB ensured the fairness, transparency and integrity of the selection process. The team was led by Paul Ashburn, co-managing partner of HLB Thailand and ASPAC Leader of HLB Real Estate Group, along with Rossathon Charoenpakdee and Pranchat Phananun.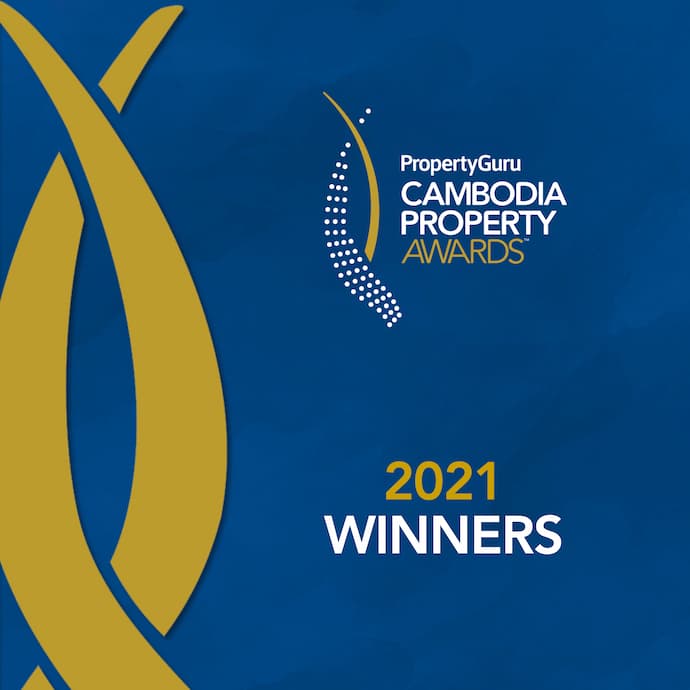 Main winners from the 2021 PropertyGuru Cambodia Property Awards will qualify for the Best of Asia accolades at the 16th PropertyGuru Asia Property Awards Grand Final. The Grand Final is part of the event series known as PropertyGuru Week, which includes the opening of the 2021 PropertyGuru Asia Real Estate Summit.
Organised by PropertyGuru Group, the 6th PropertyGuru Cambodia Property Awards 2021 is supported by the industry's leading brands, including silver sponsor Jotun; official cable TV partner History Channel; official magazine PropertyGuru Property Report; official PR partner Two Way PR; media partner Construction & Property Magazine; official charity partner Right To Play; official ESG partner Baan Dek Foundation; supporting association Asia MarTech Society; and official supervisor HLB.
For more information, visit the official website: AsiaPropertyAwards.com.
This press release was provided.