We look at the potential of NFT projects in Cambodia as well as the sectors they are in. Can a potential wave of NFT projects in the Kingdom be used in business, and for doing good, to generate new revenue streams?
Since we wrote about the potential of NFTs (non-fungible tokens) in August 2021, Cambodian-based or inspired projects have been slowly announced to enter the marketplace in 2021-2022. What are these projects and who do they look to benefit?
(Feature Image Credit: SPACE FOUR ZERO Wang Dang Doodle)
Updated December 2021
What is the value of the global NFT market?
Data from DappRadar, a firm that tracks sales of non-fungible tokens indicated that NFT sales and traded reached USD $22bn in 2021, compared with $100m in 2020.
Google searches, also showed that people from China and Singapore are currently the most interested in NFTs, globally, markets that sit on the Cambodian doorstep geographically although those borders mean less digitally of course).
Although well known NFTs have sold for millions of dollars, the average selling price of NFTs on the popular platform OpenSea revealed that they sold for an average of less than $200.
According to research conducted by the artist, Kimberly Parker, and an anonymous data scientist, 53.6% of NFTs that were sold on OpenSea in March 2021 were for less than $200. They concluded that a third of NFT sales during a seven-day period were for under $100 and Only 2.5% of the sales were for $600-$700.
NFTs for a good cause?
Fauna Conservation NFT – Conservation in Cambodia
The ADB backed "NFTs for Development in Asia Challenge" took place in October 2021 and the final event of the DigitalxADB Virtual Event saw Fauna Conservation NFT, founded by Cambodia-based expats (Todd Hunkin and Thomas Hesketh), win the challenge.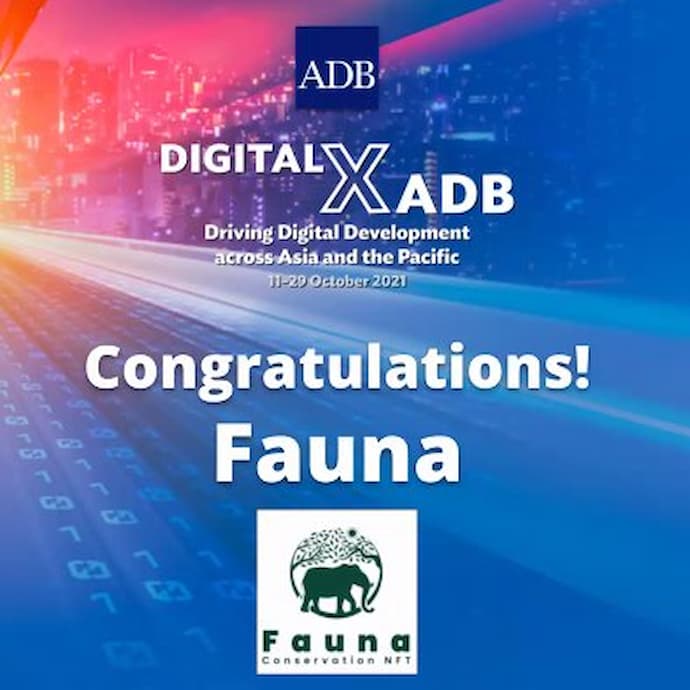 By winning, the team scooped "potential seed funding of USD $10,000 or more to build a proof-of-concept of their selected solution in ADB's developing member countries."
Four teams made the finals which consisted of team pitches followed by a 10min Q&A by the ADB Jury members.
The idea for Fauna, came to the two close friends and business partners while on a kayaking retreat in Cambodia earlier in 2021. The idea of the fully-functioning Fauna NFTs would be to raise funds to support rare and endangered species of animals by selling rarities of NFT collectables. The NFT sales would see a donation made to a conservation NGO which would benefit their programs of wildlife conservation in Cambodia, as well as raise much-needed awareness.
Todd Hunkin, Founder, Fauna Conservation NFT, told us: "With the sudden popularity of NFTs there is a lot of competition and, frankly speaking, a lot of rushed or poorly designed projects. We don't see Fauna as a short-term project but are aiming to set up our own ecosystem. The initial NFT sales are just the start of a much longer roadmap towards decentralised attribution of donated funds.
We see Fauna as the start of a non-profit fundraising paradigm shift and want to be at the forefront of these changes into the future.
Blockchain technology has vast potential for the future. When people think of "blockchain" they tend to think of bitcoin and other cryptocurrencies, when in reality there are countless uses for the technology. NFTs are only one use case, and at Fauna, we believe there is great potential in their use as a donation & funding mechanism.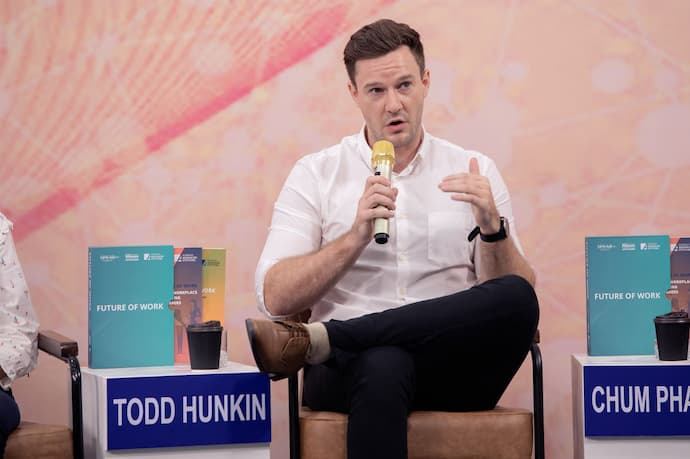 "There are many who are cautious of blockchain technology, and NFTs – and they are right to be. Blockchain technology is in an early "discovery" phase. People are learning and testing how it can be applied, and whether applications are realistic. Like the dot-com bubble of the late 1990's – many projects will fail, but, some will succeed, and those that do could become household names in the near future" added Hunkin.
"Globally, we expect to see a shift in mindset as people start to engage with blockchain-based applications on a more regular basis. Within Cambodia, we have, for example, the development of the Bakong payment system. I really think this is only the start."
At the Cambodian CamTech Summit 2021, which ran from 8-12 November, Todd and Tom also spoke on a panel discussing blockchains in Cambodia. Some of the potential animals that the Fauna project could support are the Irrawaddy dolphin they said. However, the more important goal of Fauna is to be the first non-profit on blockchain and that 100% of the profits go to the conservation of the animals under the tagline "Collect & Conserve".
Fauna aims to launch in 2022, and in a nutshell, plans to:
Raise Awareness of the animals they are trying to help save.
The funding will help protect the animals in real life.
The project is digital and carbon negative.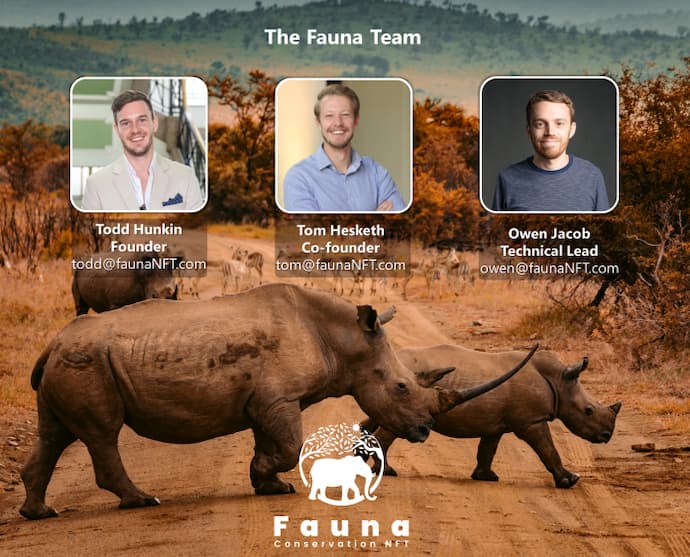 Skateboarding star Sky Brown raising funds for Skateistan through NFTs
Skatistan is an award-winning non-profit organisation "that empowers children through skateboarding and education by combining skateboarding with creative, arts-based education". The organisation has been operating in several countries including Afghanistan, South Africa, and Cambodia.
Their focus is on groups who are often excluded from sports and educational opportunities, "especially girls, children living with disabilities and those from low-income backgrounds.
Yoplait announced an NFT collection, in partnership with skateboarding star and Tokyo 2020 bronze medallist, Sky Brown from the UK. The funds will raise money for Skateistan.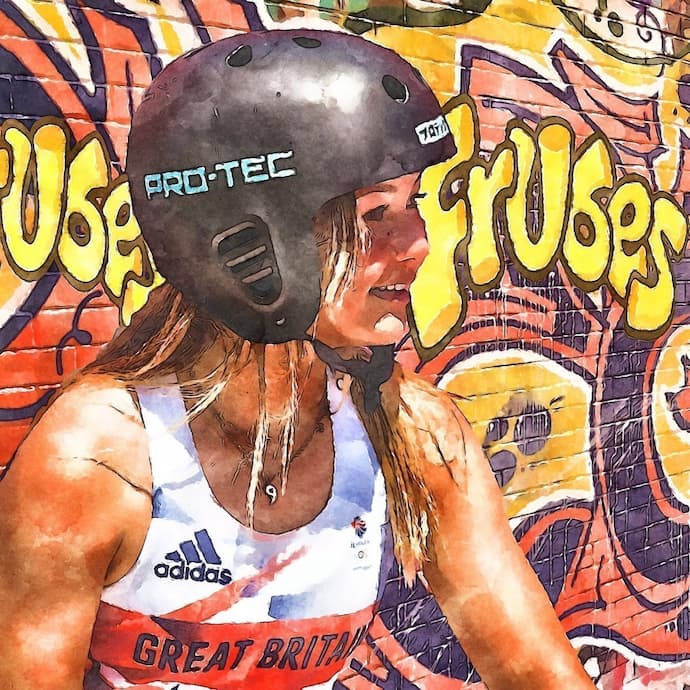 The NFTs come in the form of a Sky Brown x Yoplait avatar (there will be 61 available), which will incorporate moments from Sky's medal-winning moments at Tokyo 2020.
Yoplait said the buyers will have a chance to win signed merchandise and personalised videos from Sky.  Donations from the sale are expected to raise an estimated £7k/$10k for the charity."
Sky Brown said: "I am super excited to partner with Yoplait to bring our unique Sky Brown x Yoplait avatars to the NFT universe. Proceeds from all NFT'-s purchased will go to my chosen charity, Skateistan. By combining skateboarding with creative, arts-based education, Skateistan gives children the opportunity to become leaders for a better world. A cause that is very important to me."
It was not clear if the funds would directly support the Skateistan Cambodia operations.
NFTs supporting Cambodian art
Krama NFT Marketplace
On 30th September 2021, the Phnom Penh Post ran a piece about the Krama NFT Marketplace which was aiming to be the "home to the Kingdom's first-ever NFT marketplace."
Scott Bolls, the managing director of Royal Train Square told the PP Post: "With the iconic building set to celebrate its 90th anniversary next year, it is particularly apt for Royal Train Square to be the base for Krama NFT Marketplace as Cambodia embraces the latest blockchain technology, just as it was the centre for the Kingdom's new railway system back in 1932."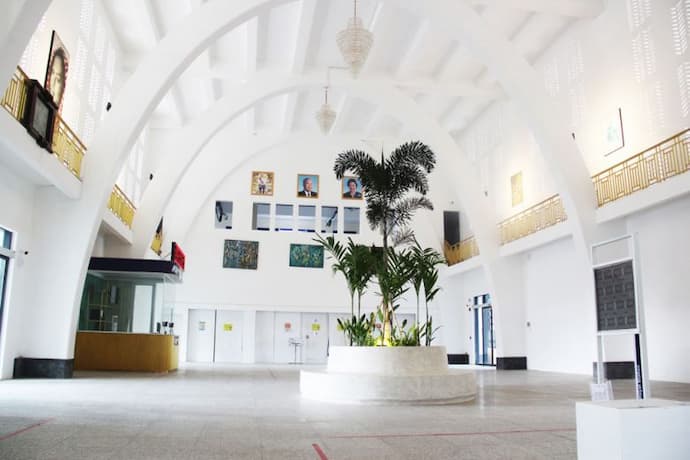 Jesse McCaul, Krama's communications director, said "Providing additional chances to discover, buy and sell, and create 100s of NFTs based on and promoting Cambodian culture, Krama NFT Marketplace represents a historic opportunity for the Kingdom's artists to secure and independently verify their works, both old and new."
Krama NFT Marketplace is registered in Singapore and is said to have international sales operations in Hong Kong and London. The company is also aiming to have a physical gallery at Royal Train Square in Phnom Penh to showcase 100s of pieces of art, music and photography, as well as special gift NFTs. They also planned to hold monthly online and physical auctions at the iconic Art Deco railway station.
B2B Cambodia spoke with Jesse, and he told us the main purpose is to preserve and promote Cambodian art and raise revenues for local artists and heritage.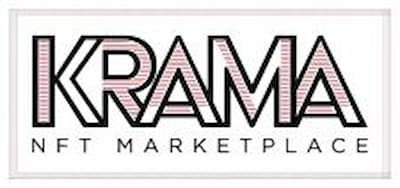 "If you look globally at what is going on with NFTs, there are lots of different models but one unique component of our platform is that collection will be digital and physical. The buyers will get the physical piece of work and if they get the digital NFT with the purchase."
"Our market is international rather than only local. We are anticipating globally those who value and love Cambodian art, will be those that enter our marketplace."
The Train Square in the Cambodian capital will feature events and initiatives to promote local art, and the first series is called 'Full Steam Ahead' which is in collaboration with the Cambodian Children's Fund (CCF). Krama NFT Marketplace plans to work with and promote Cambodian artists at these physical events (which will also see the physical pieces supported by NFT collections).
The enterprise has already collected and commissioned physical artworks in anticipation of the launch.
The Krama NFT Marketplace platform is under development and is planned to launch in March 2022. The payments will be cryptocurrency-based on Ethereum and will be in line with local crypto trading regulations and laws.
(We will publish a full interview at a later date in November 2021)
Peap Tarr – Artists using NFTs in Cambodia
Peap Tarr is a popular and well-known artist with New Zealand and Cambodian heritage, having grown up in NZ but returned to the Kingdom to be one of the pioneers of the  Cambodian Street Art scene.
Peap has combined his New Zealand and Cambodian heritage "to create a unique form of street art with his signature and sinister yet tranquil works of art" says his website. This has resulted in being commissioned to create a number of corporate artworks in the region (including Coca Cola, Samsung, Toyota, Starbucks, Stella Artois), some in collaboration with his wife Lisa Mam, who is also an established and popular artist.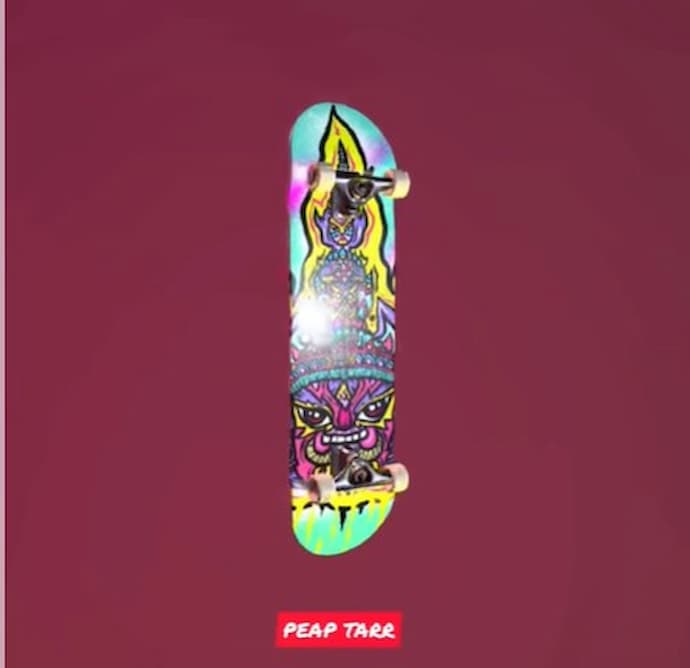 Lisa and Peap have worked with Stussy Japan, About The Goods Hawaii, Bucketfeet USA, and other work features in several establishments while they regularly attended art shows
In November 2021 Peap promoted his artwork featured on an NFT skateboard via his social platforms (see his Instagram here).
We reached out to Peap but he was not able to elaborate on the project at the time but we will update you on any news.
Samai Distillery – "Founder's Reserve: Samai Rum Oak Barrels"
The Cambodian based rum distillery announced their plan for their Founder's Reserve: Samai Rum Oak Barrels in Q4 2021 on the popular NFT platform OpenSea. The initiative consists of 12 NFTs whereby "investors and collectors from around the world can buy digital tokens linked to real-life Samai Rum barrels" reported the RumLab.
Samai's NFTs are based on the Ethereum network and had an initial price of 1.2 ETH, 1.3 ETH, and 1.4 ETH, depending on the type of barrel. The NFT tokens allow the holder a membership status to Samai Founder's Reserve. "The NFT holder will receive many other benefits and rewards such as invitations to special events, other free airdrops, etc."
To receive the barrel, the token's collector must communicate with the distillery in Phnom Penh, Cambodia to arrange for the shipment and delivery conditions and payments.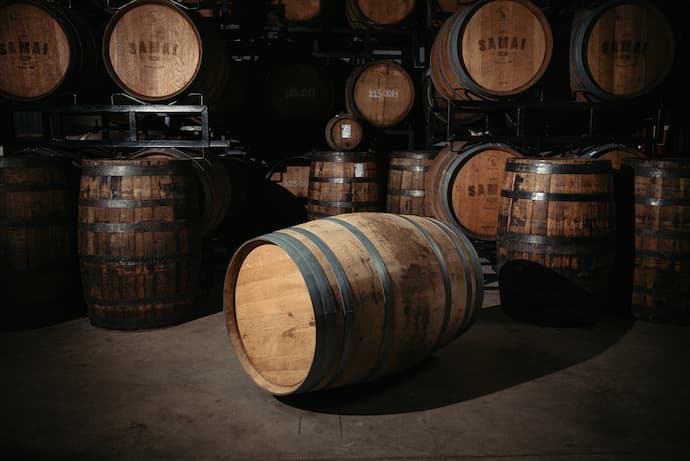 Let us know if you are aware of any other Cambodian NFT projects – we will update this article when more projects are announced.