In June 2021, the commencement of commercial gold mining operations in the Kingdom of Cambodia was confirmed by the Prime Minister. 
The gold mining production in Cambodia is set to commence on June 21, 2021, in the Okvau area of southwestern Mondulkiri province's Keo Seima district by Australian Renaissance Minerals (Cambodia) Ltd. The company aims to produce semi-finished gold alloys containing 90 per cent gold, and in compliance with international standards.
Renaissance is a subsidiary of Emerald Resources NL and has a gold mining license from the Cambodian Ministry of Mines and Energy.
The mining is expected to yield an average of three tonnes of gold per year (100,000 ounces) and generate $185 million per annum in pre-tax cash flow. $40 million from royalties and taxes will also be transferred to the national Cambodian budget.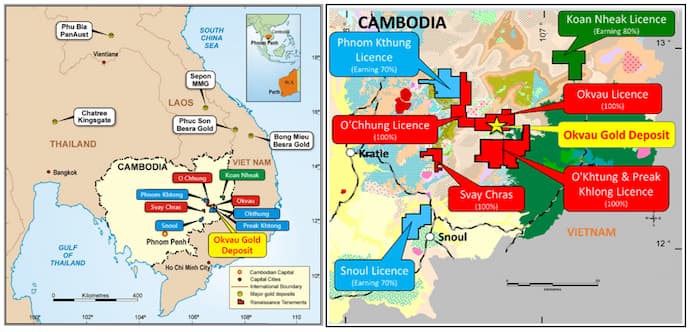 The Prime Minister, Hun Sen, said "The start of operations makes it clear that our past efforts in the mining sector were indeed viable, and we can extract natural resources from underground and reap their benefits for our socio-economic system, with high accountability for the environment and society."
Commercial Gold Mining in Cambodia
Gold prospecting has been ongoing for many years in Cambodia with Mesco Gold being awarded the first commercial mining licence in 2016. In 2018, Geopacific Resources confirmed the discovery of new gold deposits at its Kou Sa project, located in Preah Vihear province.
Emerald managing director Morgan Hart told the Phnom Penh Post: "The first ore feed and commencement of wet commissioning of the Okvau Gold Project is a significant milestone for the company and represents the exceptional efforts by our experienced construction and development team with cooperation from our quality contractors and global suppliers.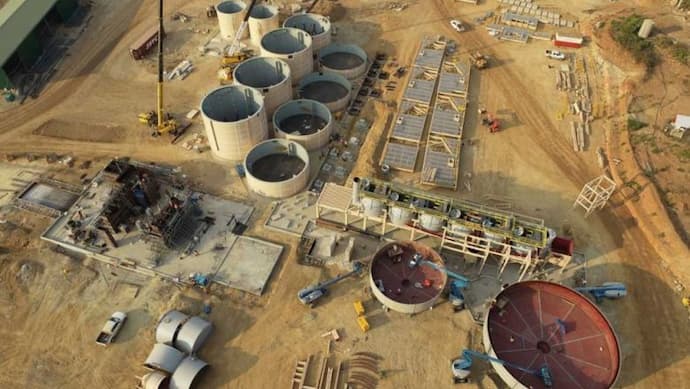 The project has remained on budget and on schedule despite the logistical challenges brought on by the global pandemic and is a testament to the skill and experience of the team we have assembled on-site throughout this process."
There are approximately 40 companies in Cambodia with mining licenses operating legal gold mining businesses from Cambodia, China, Australia and Canada.
The government also announced that it would crackdown on illegal gold mining activities in light of the recent news.
Yos Monirath, director-general of mines at the Ministry of Mines and Energy said, "The ministry and local authorities have always disseminated information over the risks and accidents from illegal gold mining activities. Those activities are not only highly risky but also impact the environment because of unprofessional methods used for mining."