Confluences is a prominent Cambodian-based enterprise which specialises in assisting foreign businesses enter the local market and has been working with Doppelmayr Group (a prominent mobility solutions provider) to explore opportunities in Cambodia. B2B hears more from Soreasmey Ke Bin (founder and CEO of Confluences) and Martin Ladner – Asia Area Manager Doppelmayr Group.
Confluences has several divisions (Trading, Operations, Access, and Ventures) which assist foreign businesses establishing in the Kingdom but they also partner with leading companies and invest in ventures. Their main goal is to "accelerate clients' geographical footprint through a suite of cost-efficient solutions and by tapping into their network which spans government and private relationships.
Soreasmey said; "What we are doing is offering market access and our core business is helping foreign companies to enter the Cambodian market. We assist them with a range of services; it could be looking for local partners or distributors for them or establishing a local office."
Doppelmayr Group has been investing in ropeway mobility of different types and has a presence in 50 countries across the world and are considered a world-leading manufacturer with more than 15,000 ropeway installations.
Doppelmayr Group has also recently been contracted to construct the Roseau Valley gondola/cable car project overseas, which upon completion, will be the longest in the world.
Confluences & Doppelmayr Group – Cambodian Opportunities
In March 2023, the two announced the signing of a representation agreement in Cambodia and they have been working together for a longer period to identify relevant stakeholders, both public and private. At the time of the agreement, Doppelmayr said they "wanted to pursue its international expansion in Cambodia with a firm belief in the Kingdom's potential and maturity for its mobility solutions."
On Ladner's recent visit, they took the opportunity to meet existing partners and continue their search for new projects, some of which were in remote areas (potential ecotourism developments), and new urban development projects which need urban mobility solutions.
Ladner said, "Our interest in Cambodia is to provide our assistance and services in this market. We have completed the installation of cable car projects in a number of countries and we can see through working with our partner Confluences that there is a big demand in Cambodia. We have many different applications such as the cable car and ropeways."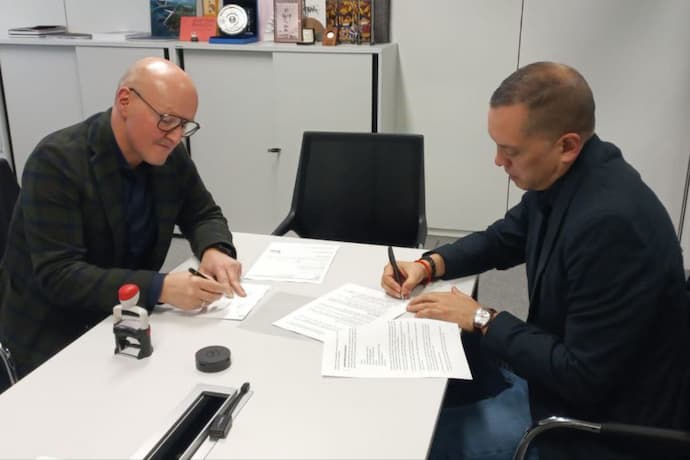 Confluences CEO said that initially they had assumed mobility solutions like cable cars were exclusive to skiing and climates with snow. "After further market research and our initial meeting with Dopplemayr, we looked at projects such as in Vietnam (the Ba Na Hills uses cable cars in this tourist hotspot) and other Asian markets. We found a local real estate developer in Cambodia who was looking to utilise cable cars in Cambodia."
Both confirmed the interests of private and government sectors and meetings have been held with the local authorities to present solutions. The positive side of cable cars compared to urban solutions like railways and metro systems are that they are quicker to implement but they acknowledge a private-public partnership will be the way forward, so local investors would need to be found.
Ladner added, "Cable cars, compared to other means of transportation, are more environmentally friendly and don't need much space. It's the best option to provide solutions in cities. Most know cable cars as being used in the mountains but we are diversifying to urban solutions due to the low carbon footprint and demand from cities to fund an alternative and suitable solution."
Soreasmey is confident about the opportunities for Cambodia and there is a positive investment sentiment, adding: "We (Cambodia) are small compared to some of our neighbours but we need to be open to business, which we are, and the government has made it clear it's open to investment and foreign entities in the market."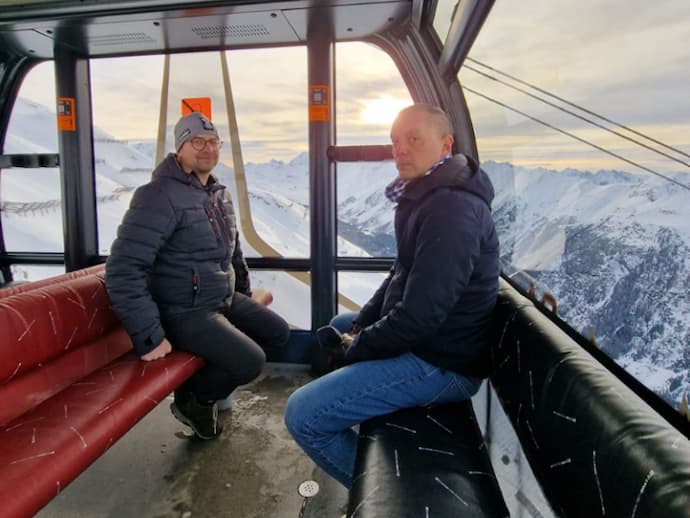 Potential Projects – Doppelmayr Group
Doppelmayr Group and the "Bay of Lights" project developer Canopy Sands Development have previously signed a letter of intent, potentially marking the Kingdom's first-ever cable car project. 
Em Pheap, Deputy Governor of Preah Sihanouk and Martin Ladner met in late 2022 for Ladner to present their services as the coastal city was interested in ropeway mobility as a tourism product to attract more visitors to the province.
Other Confluences Projects