The highly anticipated Home & Lifestyle EXPO 2023 runs from August 12-13, between 10:00 am and 8:00 pm, at the KOH PICH Exhibition Centre in Phnom Penh.
This two-day event highlights Cambodia's leading property developers, banks, lifestyle brands, and more, conveniently all under one roof.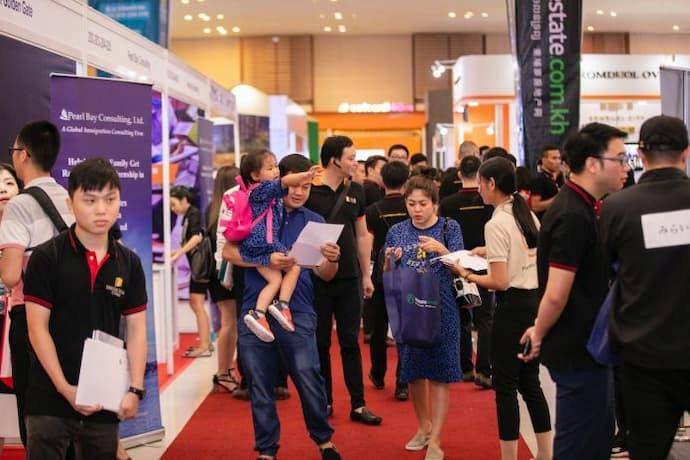 A Gateway To Your Dream Home In Cambodia
If you've been dreaming of finding your perfect home or a great investment property in the Kingdom of Cambodia, then this event is for you.
The Home & Lifestyle EXPO 2023 offers a unique opportunity to engage in face-to-face discussions with the country's most reputable property developers.
Get the chance to learn about their latest projects, such as Le Condé BKK1, J Tower 3, Borey Chankiri, and Borey Dragon Land 598 – Explore various housing options and secure some of the best deals of the year.
If off-plan properties don't suit your preferences, seize the opportunity to acquire some of Cambodia's finest homes at prices below market value.
Click here to register for express entry or inquire about being an exhibitor 
Expert Consultations For Informed Decisions – EXPO 2023
Making a significant investment, such as buying a property, requires careful consideration-  that's why Home & Lifestyle EXPO 2023 goes beyond showcasing properties.
At the EXPO, you can consult with leading Cambodian banks and property-related companies to receive expert advice and insights. These consultations will help you make well-informed decisions and guide you through the entire buying process.
Beyond Properties: Lifestyle brands, Nham24 Food Hall & A kid's Wonderland
The Home & Lifestyle EXPO 2023 is not just about properties; it's a holistic experience that brings together various aspects of modern living.
Car Showcase: Cambodia's latest models and innovations will be on display at the expo. Get up close and personal with cutting-edge cars and explore the future of mobility.
Feast of Flavours: Take a stroll at the NHAM24 food hall, where a wide variety of treats awaits you. From authentic local delicacies to international cuisine, it will surely satisfy your taste buds and let you discover new flavours.
Kids' Wonderland: Don't worry about keeping your children entertained while you explore the expo. The SCIA Kids Play Area provides a dedicated space to ensure your children have a fantastic time with engaging activities and games.
Discover, Experience, & Enjoy – Cambodia's Leading EXPO
The Home & Lifestyle EXPO 2023 is a one-stop destination for property seekers, lifestyle enthusiasts, and families alike. It is an opportunity to experience the best offerings from Cambodia's leading brands, all conveniently brought together at the KOH PICH Exhibition Centre.
Invite your friends and family, and head over to the Home & Lifestyle EXPO 2023 from August 12th and 13th 2023 to discover your dream home, explore the automotive world, taste culinary delights, and let the whole family have a great day out.