Leading Cambodian online property portal Realestate.com.kh recently shared the results of their fifth annual Real Estate Survey which offers detailed insight into the shifting trends for local property buyers and renters.
We spoke with Realestate.com.kh CEO and Director Tom O'Sullivan on the latest results and the key changes.

Realestate.com.kh Real Estate Survey 2022
The 2022 Realestate.com.kh Real Estate Survey received over 2,000 respondents and the report (which is free to download) provided insightful data and valuable property insights about Cambodia's real estate market.
The company which has the most popular online property portal in Cambodia says of the annual survey "The Cambodia Real Estate Survey and Reports page will be updated regularly to reflect Realestate.com.kh's efforts in providing the wider market with valuable information and insights into the Kingdom's continuously growing property market."
Entering the fifth year, the company is able to track trends in the market based on economic and social changes in Cambodia. Some of the key areas covered in the 2022 survey are:
Rental and purchase demand in Cambodia

Preferred property types, suburbs

Trends in the real estate industry in the Kingdom

Financial literacy and desired reforms of Cambodian and foreign buyers and sellers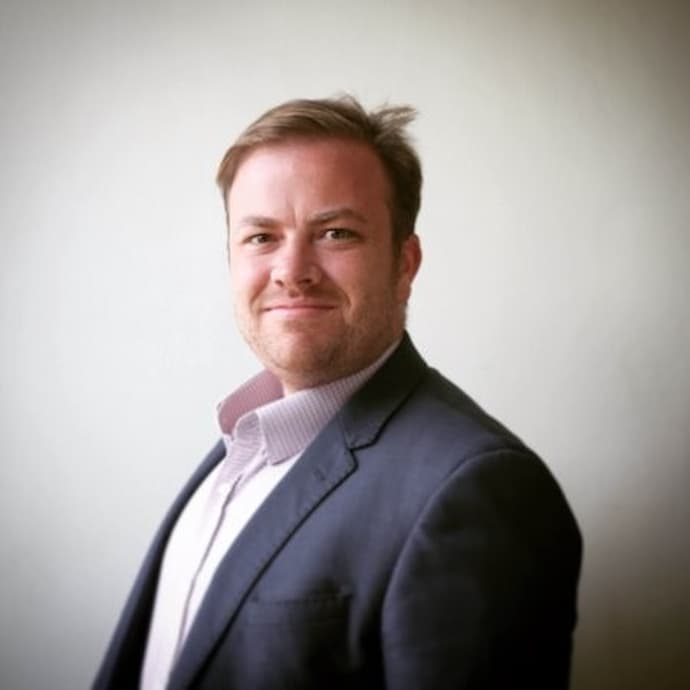 Tom, please tell us and our readers what you think were some of the key findings from this 2022 survey that bodes well for the Cambodian property market?
Tom: The key finding of this year's survey, after two years of enduring COVID, is that there remains strong demand for housing in Cambodia from first home buyers, re-buyers, and local and international investors.
This is contrary to what some observers say or think about the Cambodian market.
The reality is that there remains a booming middle class in Cambodia that may have been a little dormant over the past two years, and this is who is ultimately going to be the biggest buyer pool in new off-plan homes.
The survey surfaced some oversupply issues, which most people believe are short term pain.
In Q1 2022 we are already seeing more multinationals move into the market (post-COVID) and signs of the pandemic recovery, combined with the potential of the SEA Games in 2023 we will see international investment in the property sector rebound strongly in Cambodia.
What were some of the biggest changes the local market has seen over the past 12 months?
Tom: I don't want to appear selfish, but we have experienced a huge volume of online traffic and property seekers ever since the start of the pandemic.
More buyers are now choosing to start their search online for property in Cambodia.
In addition, we have facilitated hundreds of online transactions over the past 12 months. This is a clear change from the era pre-COVID, where we would generate international investor leads – but they were not comfortable buying until they were in the country.
I think now that realestate.com.khis producing videos for 90% of the development projects, as well as rolling out 360 degree online tours for all of our properties -we can better communicate and much much more to the buyer than ever before.
Of course, buyers are also taking advantage of great prices and deals they can get while the market is down compared to 2019.
Some key excerpts from the report are:
There is a high demand from first-time homebuyers in Cambodia, which is in line with the increase in income and a growing middle class. Of the total respondents, a third (33%) currently rent a property but were looking to buy as first-time homeowners.
More than 90% of respondents indicated buying property is a good investment in Cambodia.
Property searches in Cambodia were dominated by online searches, with as many as 70% indicating they use online channels to look for property.
In terms of buying, Land remains the most popular property type in 2022 (22.74%), followed by Condominium/apartments (21.95%), Villas (18.09%), Shophouses (17.83%), and Linkhouses (15.25%).
Phnom Penh overwhelmingly remains the preferred area to buy in for Cambodian, Chinese, and Western buyers.
Realestate.com.kh 2022
Realestate.com.kh recently announced a partnership to introduce leading tech into the local industry including virtual reality tours.
On April 7th 2022 they will be co-organising the Cambodia Real Estate Awards 2022 which take place at Sofitel Phnom Penh Phokeethra with over 500 attendees expected to attend, including leading real estate agents, developers, government officials, lawyers, economists, investors, home buyers and more.