Realestate.com.kh held a successful Property Showcase 2022 this past weekend from 18-19 November 2022 after teaming up with some of the leading property developers in the Kingdom.
The exclusive Property Showcase was an invitation-only event and was held at the Realestate.com.kh showroom in Phnom Penh.
The property event followed on from the successful and record-breaking Realestate.com.kh events – with over USD $1.5 million worth of property sold across the two days. The organisers felt the engagement and sales only confirmed a healthy demand for quality property within Cambodia.
Steff Khiem, Marketing Manager of Realestate.com.kh, said of the event "We have hit record sales in 2022 for our partner developers, putting us in a unique position to negotiate the best prices in the market.
We are very thankful to our partners for going the extra mile for this event, offering never-before-seen prices for our buyers. Over a million dollars in property sales in just two days is an outstanding result."
Dylan Hao, Sales & Marketing Director of Partner developer Le Condé BKK1 described the event as "something I have never seen before in Cambodia!" Hao added, "We do a lot of road shows as a way to sell our project. But Realestate.com.kh has a target database which allows them to attract quality buyers to their events. We sold almost $500,000 worth of property at the showcase."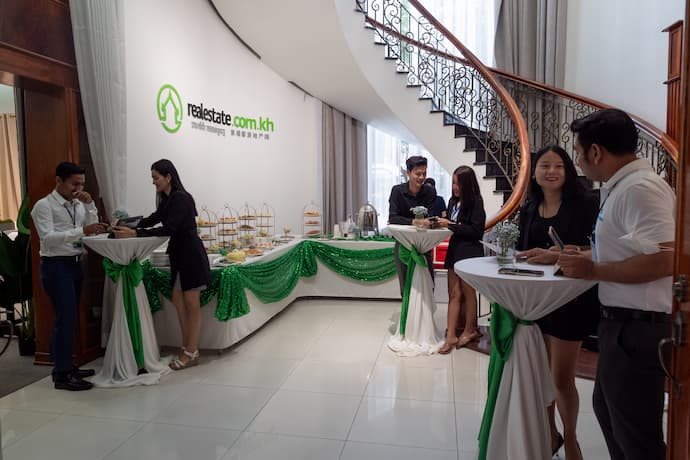 Vatey Mom, General Manager of Realestate.com.kh and Fazwaz Cambodia, was delighted with the results "it's a great way to round out 2022, which has been a record year for us. We consult more international and local investors than anyone else in Cambodia.
As the market continues to recover from the pandemic, there is some correction in segments of the real estate sector in Cambodia. It's now more important than ever to guide buyers to the right properties that will yield a return. Our team has carried out due diligence on every project. We only advise projects that we would purchase ourselves – even if that means losing a buyer."
Participating developers included Le Condé BKK1, Morgan Group, Urban Living Solutions, Vue Aston and Times Square.
The Property Showcase will be added to the Realestate.com.kh event series in 2023.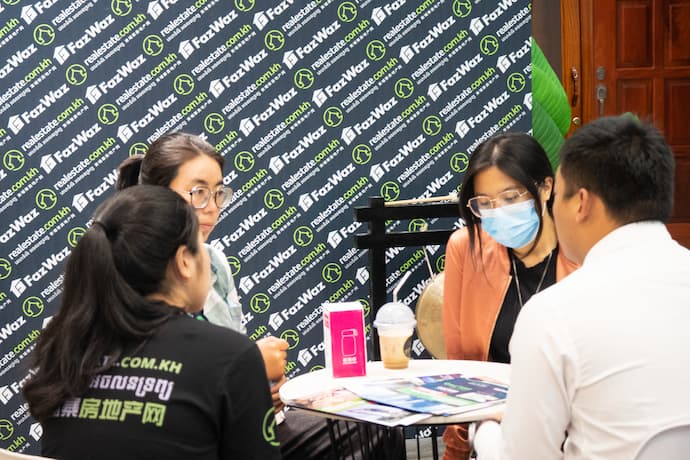 The Cambodia Real Estate Awards
Realestate.com.kh next offline event, The Cambodia Real Estate Awards and Gala Dinner will be held in the first quarter of 2023 in conjunction with The Ministry of Land Management and Urban Planning, The Real Estate Regulator and the CVEA.
Entries will soon be open for the Cambodia Real Estate Awards.