After several years of speculation and several months in 2021 of mixed messages, 7-Eleven has finally launched in Cambodia, with the first official branch opening in Phnom Penh on August 30th 2021.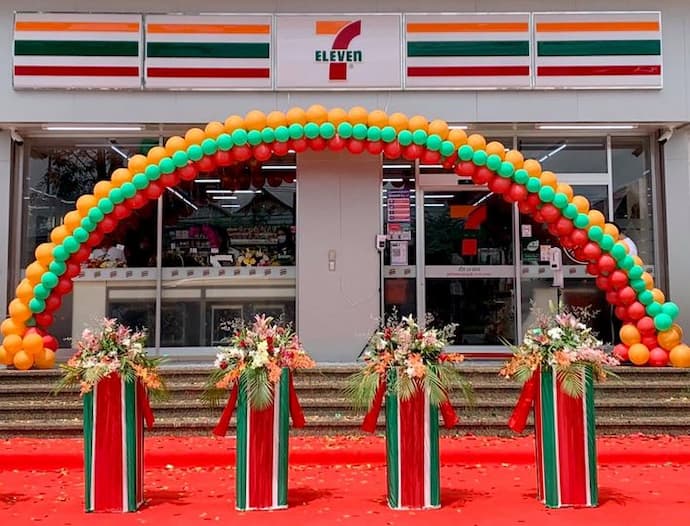 In terms of PR and marketing, the first store launch was a messy affair but for the fans of the global franchise in Cambodia, they won't mind as the first store has opened its doors near the Japanese Bridge in the capital of Phnom Penh.
As recently as the second half of August, the retail franchise was through to be pushed back until the end of 2021 if not 2022.
The country's first 7-Eleven store is located in Phnom Penh's Prek Pnov district on the outskirts of the city. Occupying the first floor of an office building, the store's address is 41,43 National Route 6A, Prek Leab Village, Sangkat Prek Leab, Khan Chroy Changva said a press release.
Open 24 hours a day seven days a week, the new store carries over 2,000 products, including those typically found at 7-Eleven stores including Slurpee® semi-frozen drinks, award-winning value-priced 7–Select® private brand snacks, and local fresh food items, including some unique to the Cambodian market.
CP ALL Cambodia Co., Ltd. which purchased the franchise rights in Cambodia has confirmed their plans to open additional stores this year.
Joe DePinto, President and Chief Executive Officer of 7–Eleven said: "CP All is an innovative partner and exceptional 7-Eleven store operator, and I have no doubt that they will continue that tradition in Cambodia.
We worked closely with them to ensure we offer the right mix of popular 7-Eleven products from across the globe, as well as our own creations of local favourites."