The third Japanese-backed AEON Mall (Aeon Mall Meanchey) is set to open on December 15 2022. The mega mall is located 8 kilometres to the south of the capital of Phnom Penh, along Hun Sen Boulevard, and will be the largest AEON mall in the country.
AEON 3 occupies 174,000 square metres of land and provides 180,000 square metres of floor area with 98,000 square metres of gross leasable area across the three-storey building. The metal mall also offers parking for 3,200 vehicles and 1,850 motorbikes – the estimated cost of the mall is USD $290M.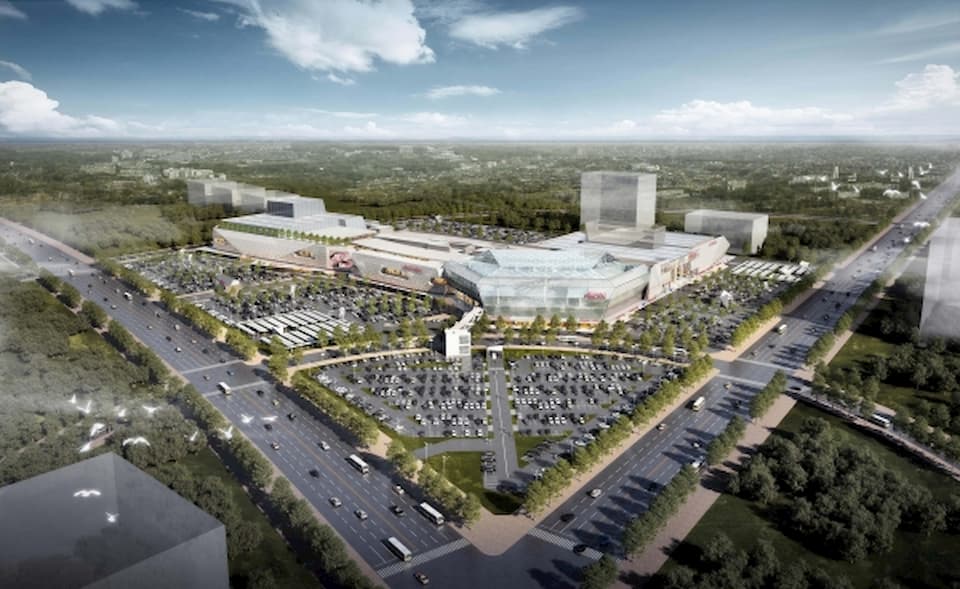 AEON Mall 1 had a capital investment of over $200 million while AEON 2 (Sen Sok district) investment was valued at $120 million.
Aeon plans to triple the number of malls in Vietnam by 2025 as part of its expansion strategy in the region.
Edutainment and Retailment in Cambodia
In total, the mall is expected to create 5,000 jobs through its wide array of retail, shopping and retailment (retail and entertainment), and edutainment (entertainment and education).
These have become buzzwords in the increasingly competitive retail growth in the Kingdom as more and more malls compete for the shoppers and entertainment seekers who have greater expendable income.
In the November 2022 Retail Insights – The Mall Company estimated that by Q3 2022, the existing supply of retailtainment-related trade in Phnom Penh had reached 33,310 sqm, with cinemas now accounting for 78.4% of the total existing supply of retailtainment followed by indoor playgrounds, indoor theme parks, arcades, and bowling centres.
They also stated that three-quarters of millennials prefer to spend on experiences over goods, while 40% of Gen Z's prefer to spend on experiences over goods.
AEON 3 mall features a large outdoor Komsan Park located on the third floor which is the first outdoor park located at a  Cambodian shopping mall. There is a 35-metre-length and 2.5-metre-wide entertainment space – made entirely from glass, and also a kids' slide connecting the 3rd floor to the 2nd floor.
The Mall Company adds that the shopping mall will feature a Sky bridge, a 250-meter-long walking track and a multipurpose facility providing entertainment and education. "These new attractions will form a new kind of shopping experience never before seen in the region and will set a new benchmark for integrated retailtainment and edutainment in Cambodia's retail centres."
The media release said "The grand scale of the building is used not only for shopping but also for the first outdoor park in a shopping mall in the country, various exciting facilities and events that combine the latest trends with local culture. We provide a variety of values with our experiences and the latest technology, [and] we will continue to meet the ever-changing lifestyles and needs of our customers."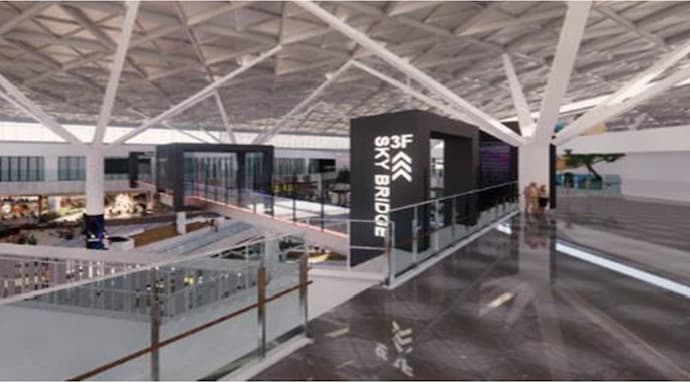 The Japanese-funded mall is set to introduce large advanced digital signage to promote the mall and its offerings.
There are suggestions a huge art project related to the cooperation of children in Cambodia will also be launched.
The mall aims to combine online shopping with he brick and mortar physical mall – which is the biggest challenge facing retail today – the Anchor Store "AEON" will offer a wide range of foodstuffs from around the world.
There will also be fresh foods, a supermarket, a pharmacy and a speciality shop selling baby and children's goods at AEON 3.
The mall will provide air-conditioning and a large-capacity generator to prevent power blackouts and promote clean air (in light of the recent  COVID-19 pandemic).
AEON Mall (Cambodia) Co Ltd and Micromax Co Ltd partnered to develop the fibre optic infrastructure for the mall.
A grand opening is planned for the first half of 2023.
Phnom Penh South Development
In the south of Phnom Penh, Chip Mong Megamall 271 also recently opened and the area has seen US$ 2.2 billion of investment spent on public infrastructure – and is expected to attract large-scale real estate investments.
In total, there are 5 completed and open modern retail centres to the south of the capital and by 2024, 9 modern retail centres are expected.
Read more: