Angkor Resources Corp. confirmed in November 2023 that it has entered into a Joint Exploration and Development Agreement (JEDA) with Almighty Natural Resources Ltd. of Dubai in Cambodia with a focus on gold and copper permits for two mineral licenses.
Mining in Cambodia has mostly been undeveloped, while there are active mining enterprises which produce construction materials such as gravel, sand, laterite, limestone, marble, and granite.
However, there have been many exploration licenses granted over several years, and some mining companies have reported promising finds of minerals such as gold.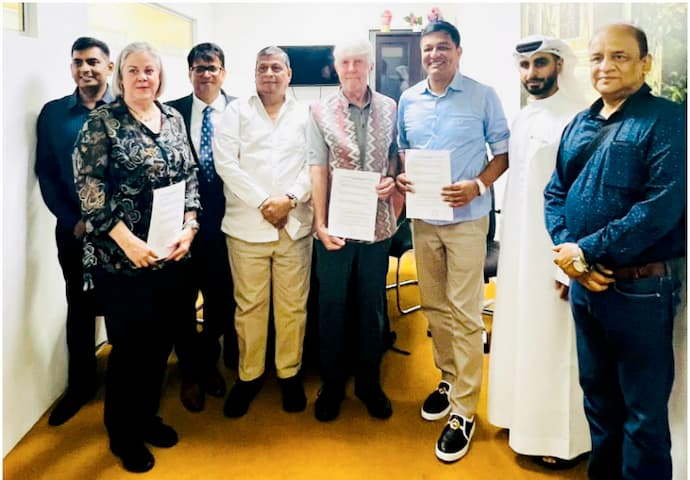 Mesco Gold was awarded the first commercial mining license in Cambodia in 2016, and the Ministry of Mines and Energy issued gold mining licenses to six active companies in the Kingdom in 2023, with gold mining locations located in Kratie, Preah Vihear, Mondulkiri, Rattanakiri, and Battambang provinces.
The JEDA between Angor and Almighty intends to "advance exploration to feasibility and applications for gold and copper production permits" confirmed a press release from the Toronto-listed Angkor Resources Corp. The exploration includes the Oyadao North license and the Andong Meas license and all mineral claims on prospects of the two licenses, both of which are located in Ratanakiri Province.
President of Almighty, Shakti Ranjan Dash, said, "We are pleased to undertake this transaction with ANGKOR. There are multiple drill-ready targets in both gold and copper and they have established stellar working relationships and agreements with the local communities to collectively develop the properties.
We aim to employ and train those local participants while we fast-track drilling and exploration to prove commerciality and apply for production permits on both licenses.  That leads to long-term employment and multiple opportunities for Cambodian locals."
The partnership will see Almighty commit to spending USD $4 million USD over 48 months 94 years) on the properties via exploration, development, and production activities.
In October 2023, Angkor Resources's energy subsidiary, EnerCam Resources Corp. (Cambodia) Co., also received a licence for exploration, development, and production on Block VIII onshore Cambodia. The licence is for an initial three-year exploration term and two further renewal terms of two years each, while development and production terms are for 25 years with additional renewals.
How Much Gold Does Cambodia Have?
Cambodia's gold reserves averaged 19.66 tonnes from 2000 to 2023 but by July 2023, the reserves were at an all-time high of 52.44 tonnes, valued at USD $2.674 billion. 
This increased drastically in the first six months of 2023 when Cambodia exported USD $540 million worth of gold, a 302% increase from $134 million in the same period in 2022.
As of September 25, 2023, the six active Cambodian-based mining companies have refined a total of 922 gold bars (equivalent to approximately 8.3 tonnes), according to the Ministry of Mines and Energy.