Cambodia recorded a significant decline in oil imports during the first eight months of 2023 according to a report released by the General Department of Customs and Excise (GDCE) on August 18, 2023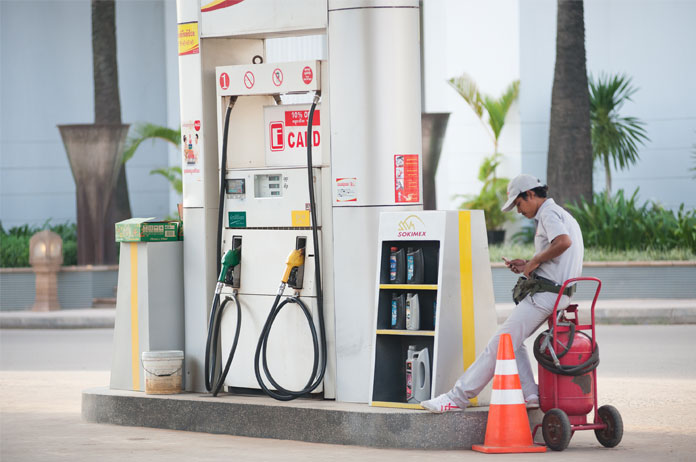 The total value of oil imports to Cambodia dropped to USD $2.25 billion, marking a 9.5 per cent decrease from the USD $2.52 billion recorded in the same period in 2022, as reported by Khmer Times.
The former Minister of Mines and Energy, Suy Sem, stated in 2022 that Cambodia's demand for oil and gas was projected to rise to 4.8 million tonnes in 2030 and up to 8.3 million tonnes in 2040.
Penn Sovicheat, spokesperson for the Ministry of Commerce, told the Khmer Times that fuel prices in Cambodia are determined by international market prices. However, Cambodia continues to display a robust supply of fuel in the domestic market.
Where Does Cambodia Import Petroleum From?
Cambodia imports 100 per cent of its petroleum products from Thailand, Vietnam, and Singapore. Key retailers importing petroleum to Cambodia include Kampuchea Tela, Sokimex, Papa Savimex, and Lim Long. Foreign companies importing fuel to Cambodia include Total Energy, Caltex, and PTT.
Cambodia's Energy Policy
During a speech to factory workers in Takeo province on August 19, 2023, Prime Minister Hun Manet requested the newly appointed Minister of Mines and Energy, Keo Rattanak, to initiate a three-month trial period of reduced electricity prices for factories and enterprises involved in high production, such as those within the industrial and agricultural sectors.
Rattanak mentioned that approximately 21,000 factories in Cambodia fall within these categories.
In July 2023, the Cambodian government also subsidised USD $150 million to the state-owned Electricité du Cambodge (EDC) in order to reduce electricity tariffs and ensure that households and businesses will have sufficient power supply amid global energy price hikes.
Read More On Energy In Cambodia: