BBQ Japanese Yakiniku Garden Tokyo is the latest premium international F&B brand to open its doors at 313 Quayside in Phnom Penh.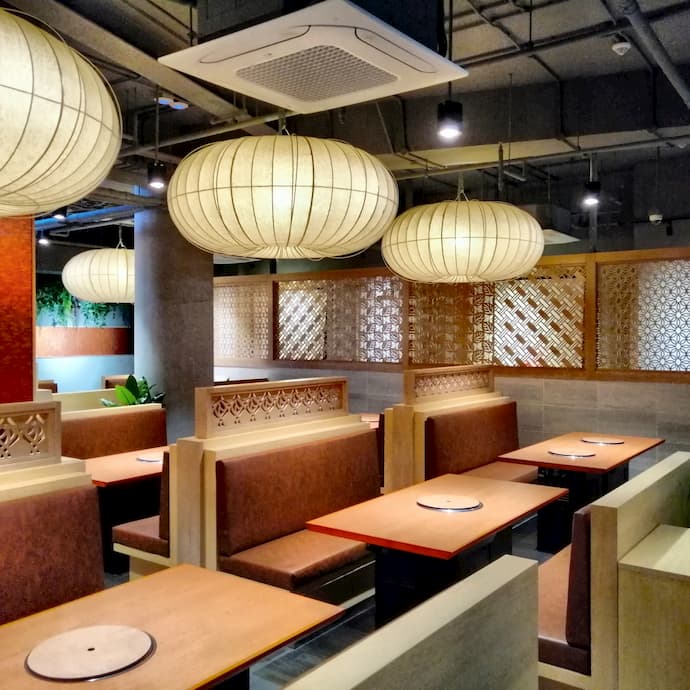 The commercial property, developed and managed by Hongkong Land (HKL) as a food and beverage plaza, sits along the picturesque Preah Sisowath Quay, in viewing distance from Wat Ounalom and the Royal Palace.
According to General Manager Mr. Takayuki Hiramatsu, Yakiniku, also known as Japanese-style BBQ, was originally adapted from Korean BBQ after the Second World War. The Japanese gradually adapted the cuisine to their own preferences, which includes a fondness for only using the highest quality beef. Indeed, Mr. Hiramatsu insists that his restaurant offers a uniquely authentic Japanese BBQ dining experience that Cambodians have yet to taste.
"When our team visited three years ago, we noticed that Cambodians are not used to eating high-quality beef," said Mr. Hiramatsu. "I understand that feeling because when I was growing up, beef was very expensive. The only way my family could enjoy high-quality beef was to eat at a Yakiniku restaurant. Like our founder, I believe that all Cambodians deserve to enjoy high-quality beef and heartwarming Japanese hospitality from our attentive, friendly, and charming staff. Our goal is to ensure that every customer leaves with a satisfied smile on their face."
To ensure the highest quality beef, Mr. Hiramatsu imports premium cuts from the United States and Australia, along with Wagyu from Japan. He also makes sure that all the chefs are trained in proper cutting techniques that bring out the best qualities of a particular meat's texture and flavour profile.
To acquire a general understanding of what the restaurant offers, Mr. Hiramatsu encourages customers to sample Beef Tongue, Beef Loin, and Short Rib dishes along with a glass of Shōchū. In traditional Japanese cuisine, BBQ meats are usually enjoyed with salt and lime, or with a special homemade sauce that differs from one Yakiniku restaurant to the next. The sauce developed by the BBQ Japanese Yakiniku Garden Tokyo team has been adapted to local preferences for sweet and sour flavours.
Located on the 3rd Floor of 313 Quayside, BBQ Japanese Yakiniku Garden Tokyo offers customers panoramic views of the riverside at day or night. The restaurant seats up to 120 people over 450 square meters. Customers can book tables through the restaurant Facebook page in the general seating area designed with a blend of Japanese and European styles. Or, they can make free bookings on 4 VIP Rooms and 3 Private Rooms that offer privacy and views of the street below.
In addition, Mr. Hiramatsu believes that his restaurant is the first in Phnom Penh to utilise an innovative gas and coal-powered grilling system that allows customers to adjust heat levels by controlling airflow. The system is also fixed with exhausts that draw the fumes into vents fitted under the floor, allowing customers to enjoy Japanese-style BBQ without smelling like their food afterwards.
At present, the restaurant opens from 5:00 pm to 11:30 pm. Going forward, Mr. Hiramatsu plans to open at noon as well to accommodate office workers on their lunch break. He also wants to start sourcing high-quality beef from local farmers, while expanding menu offerings to include more seasonal vegetables while promoting traditional Japanese favourites such as Home Style Beef and Potato Stew and Deep-Fried Chicken.
According to Mr. Hiramatsu, while BBQ Japanese Yakiniku Garden Tokyo is first a BBQ restaurant, its vision has always been to offer Cambodians a broad experience of authentic and high-quality Japanese cuisine.
For more information, or to make a booking, visit the BBQ Japanese Yakiniku Garden Tokyo Facebook page or dial +855 69 907 555.
This article has been supplied to B2B Cambodia for publication.
Please see more about the 313 Quayside and other malls in Phnom Penh here.