Cambodia's Minister of Tourism, Mr Thong Khon has outlined the targets for tourism, aviation and dispersing a new generation of visitors beyond Angkor Wat and Phnom Penh to diversify tourism in Cambodia.
Photo credit: Wildlife Alliance
In a press release issued before the upcoming Mekong Tourism Forum, the Minister said that a number of tourism campaigns had been launched with more planned, some to coincide with the SEA Games 2023.
Cambodia expects to receive around four million international visitors by the end of 2023, five million in 2024 and seven million in 2025 with evidence of a rebound in domestic tourist demand within the Kingdom.
State Secretariat of Civil Aviation (SSCA) reported that in Q1 2023, Cambodia received and operated 494 flights per week at its three airports in Phnom Penh, Siem Reap, and Sihanoukville.
New Tourism Infrastructure – Cambodia
38 new roads were developed in Siem Reap, the Phnom Penh-Sihanoukville expressway has drastically sped up the time to travel between the two key economic and tourist hubs, and the new Siem Reap International Airport is expected to be completed in Q3 2023.
The new Techo Takhmao International Airport in Phnom Penh is due to complete its first phase in mid-2024.
A bridge across the Russei Chrum River, in Pursat province, will become the tallest bridge in the Kingdom, measuring 90 metres high, 530 metres long and 10 metres wide. The bridge is expected to be completed in May 2025.
The Russey Keo bridge has been allowed to ease traffic during the Khmer New Year (even though it's not yet been officially completed). The bridge connects National Road 5 in Russey Keo district to National Road 6 in Chroy Changva district and can be used to access Morodok Techo National Stadium for the 2023 SEA Games.
Aviation Sector Ambitions To Grow Cambodia's Tourism
Mr Thong Khon said that "The government aims to boost the influx of international tourists and new airlines by applying tax incentives and reducing or waiving landing fees. We are investing a lot in two new airports: Kandal province, just south of Phnom Penh, and Siem Reap."
Diversifying Tourism Attractions in Cambodia
"Initially, foreign tourists visiting Cambodia wished to see only Angkor Wat temple. Through the preparation of new tour packages, tourists are now starting to enjoy more nature tourism, adventure activities, community-based tourism, ecotourism and learning about the lives of people and local food. We want to attract tourists away from Angkor Wat to help poorer areas develop" said the Minister of Tourism.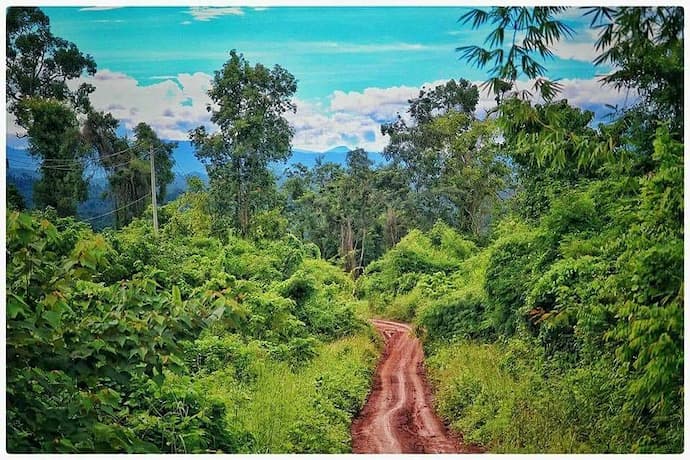 Cambodia Sustainable Landscape and Ecotourism Project (CSLEP)
This message was echoed this past week by the Cambodia Sustainable Landscape and Ecotourism Project (CSLEP) which comprises of World Bank, the Ministry of Environment and the Ministry of Rural Development and aims to transform Cambodia into a leading ecotourism hub.
There are three main elements to the CSLEP project in Cambodia:
Strengthen capacity for the protected areas' landscape planning & management.
Strengthen opportunities for ecotourism and non-timber forest products (NTFP) value chains.
Improve access and connectivity by upgrading rural roads in Cambodia.
TTR reported that the private sector is being tapped for the investment of US$55 million "for a project to develop ecotourism products in Cambodia's Cardamom Mountains and Tonle Sap area" and the report from CSLEP suggests that the "project will help promote private sector investments in ecotourism, private sector-led ecotourism development, and
PPP (Public Private Partnership) opportunities
In the video below we hear the comments from Ms Salimata Follea (Team Leader – World Bank) as she talks about the need for investment in the project and the need for public-private partnerships in the protected areas. Nick Ray working as an advisor to the World Bank also outlines the areas earmarked in the CSLEP project.
H.E Sao Sopheap (Secretary of State – Ministry of Environment) also added the need for protecting the areas and promoting eco-tourism, while representatives from CSLEP helped to define the investment areas in the project.
The report added that the Cardamom Mountains-Tonle Sap (CMTS) landscape covers 3.8 million hectares across seven provinces. The aim is to develop ecotourism corridors that link the tourism hubs of Siem Reap and Phnom Penh with the Cardamom Mountains and Tonle Sap Lake.
The investment would cover the development of "eco-lodges, campsites, small food outlets, transport options, hiking and cycling trails, visitor centres, and nature-based adventures." The six-year project would also develop 500km of hiking trails across CMTS over the next three years – with the first trail in Siem Reap's Kulen Mountains set to open in May 2023.
According to the World Bank document, more than US $55 million has already been allocated and it is expected to directly benefit about 25,000 people (5,200 households) through economic opportunities and ecosystem services.
International Development Association (World Bank) – US $50.66 million
Global Environment Facility- US $4.2 million
Royal Government of Cambodia – US $2.5 million