Cambodia has seen continued positive trade growth in 2022, with trade reaching USD $41 billion by the end of Q3 2022 and exports surpassing USD $17 billion.
The increase in export trade, which represents between 22 per cent growth compared to 2021, was worth $17.258 billion worth of commodities by Q3 2022, up 22.06 per cent from the $14.139 billion recorded in 2021 reported the General Department of Customs and Excise.
The GDCE also reported that Cambodia's foreign trade volume reached $41 billion in the first nine months of 2022, which is up 18 per cent from $34.76 billion compared to 2021.
Total imports in this period were USD $23.764 billion, up 15.24 per cent which means the Kingdom's trade deficit increased by 0.36 per cent to $6.506 billion.
The Regional Comprehensive Economic Partnership (RCEP) trade pact and the Cambodia-China Free Trade Agreement (CCFTA) were both pinpointed as key reasons for the positive numbers in trade.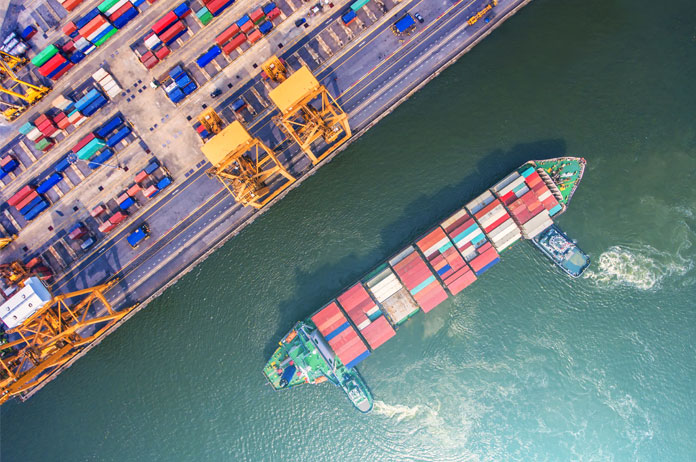 Positives for Q4 2022
There are also trade talks planned in Q4 2022 between the Cambodian Minister of Commerce and the United Arab Emirates Minister of Foreign Trade to launch negotiations on the Comprehensive Economic Partnership Agreement (CEPA).
The free trade agreement (FTA) between Cambodia and South Korea is due to come into effect in Q4 2022 and should boost the exports of textiles from Cambodia.
Cambodia Key Trade Data – Q3 2022 
Biggest importers of Cambodian goods:
US imports grew 29.4% and reached USD $7.04 billion worth of Cambodian items, 40% of its total exports from the Kingdom (a 29.4 per cent year-on-year, increase),
Vietnam is Cambodia's second-largest export market, worth $1.55 billion in goods.
Japan was third with $897 million.
China was fourth at $895 million.
Trade with Australia has doubled compared to 2021, reaching $404.467 by the end of Q3 (Exports were worth $283.552 million and imports from Australia were valued at $120.915 million)
Cambodia's key export products were garments, machinery and electrical appliances, footwear products, leather goods, grain, furniture, rubber, fruits, vegetables, and other textiles.
Agricultural Exports
Cambodia exported 449,325 tons of milled rice – an increase of 10 per cent year-on-year. (China remains the top buyer – purchasing 44.09 per cent). The EU also accounts for a larger share as they lifted the safeguards on Cambodian rice products (tax-free imports) under EU policy and regulation in Q1 2022.
The first official exports of fresh longans from Cambodia to China are expected to ship in Q4 2022.
Cambodian Imports
The Kingdom imported $23.76 billion worth of goods until the end of Q3 2022 which was an increase of 15.2 per cent.
Imports from China to Cambodia were valued at $7.9 billion, which represents 33 per cent of the total imports.
Oil & Gas Imports
Cambodia imported oil and gas products worth $2.84 billion – a large increase of 66 per cent from $1.71 billion in the same period last year.
However the issue of diversification in trading partners has been raised as 40% of exports went to the United States, more than 40% of FDI was Chinese and 40% of imports are also from China.
Cambodia GDP 2022
The World Bank raised its 2022 growth forecast for Cambodia's gross domestic product (GDP) to 4.8 per cent in September 2022, which was an increase from 4.5 per cent in its April predictions. The export of garments, footwear and travel goods as well as bicycles and agricultural items were key reasons and are a major factor in the economy rebounding post-COVID-19.