The return of tourism and the post-COVID era has seen the reinstatement of the Cambodian tourism business licensing fees in 2023 – these were waived during the pandemic.
According to an inter-ministerial Prakas on the implementation of the basic policy for tourism, the fees have returned as of January 1, 2023, despite those in the industry requesting the fees be deferred for another year.
The Phnom Penh Post reported that despite tourism numbers increasing in the Kingdom, these had nowhere reached the levels recorded before the pandemic.
The government estimated that 2.2 million foreign tourists visited Cambodia in 2022, the numbers in 2019 were treble that – 7 million.
In 2019, Cambodia received an estimated 2,3 million Chinese tourists, only 330,000 in 2020, and 24,000 in 2021 – but the country will lift its COVID restrictions in January 2023.
The business operating in the tourism sector also received exemptions from monthly taxes for the first half of 2022 – this applied to hotels, guesthouses, restaurants and travel agencies in Phnom Penh, Siem Reap, Sihanoukville, Kep, Kampot, Bavet and Poipet if they had registered with the General Department of Taxation (GDT).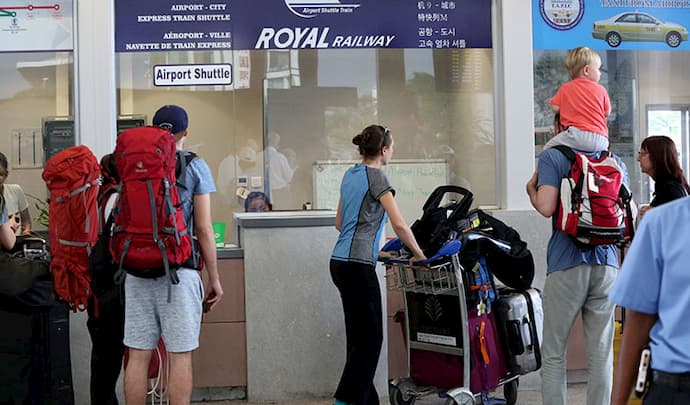 Cambodia Tourism News 2023
There may be a boost in Chinese tourists to Cambodia with the country dropping its COVID measures in January 2023 – China Southern airline Shenzhen office also announced it would gradually restart routes from Shenzhen to Cambodia in 2023.
Cambodia hosts the Southeast Asia Games 2023 in May and there should be an influx of visitors to the Kingdom.
A direct flight will be resumed between Cambodia and Japan, as well as the reopening and new Cambodia-Vietnam routes, while other flight routes with India, Timor-Leste and others are being discussed for 2023.
Air Asia Cambodia is set to launch in 2023!