CAMGSM PLC. ("Cellcard") confirmed the completion of the IPO to its successful investors who participated – with 9,271,206 shares being subscribed to and generating USD $5 million.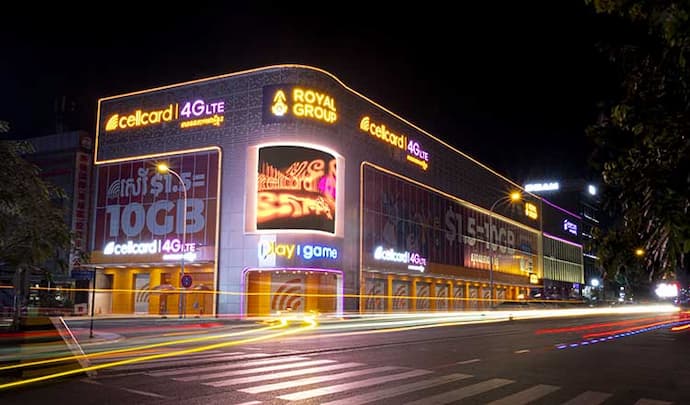 The statement from the telco confirmed the IPO had been approved by the Securities and Exchange Regulator of Cambodia (SERC) according to the approval letter number 1807/23 dated 20 June 2023.
Cellcard, as they are more well-known, added via a statement: "We highly appreciate the invaluable support from the Ministry of Economy and Finance (MEF), Securities and Exchange Regulator of Cambodia (SERC), Cambodia Securities Exchange (CSX), and all advisors for this achievement, and we look forward to their continued support in future."
What Is The Value Of The CAMGSM PLC IPO Listing
The popular Cambodian telco had been marketing the listing as the biggest IPO in Cambodia's history.
The Non-Bank Financial Services Authority (FSA) had approved the proposal of CAMGSM PLC (Cellcard) to raise USD $30 million through an Initial Public Offering (IPO) on the Cambodia Securities Exchange (CSX).
The total sum officially announced is KHR 22 billion (approximately USD $5.3 million). The company offered each share at KHR 2,270 (equivalent to USD $0.57) with a minimum subscription amount of KHR 400,000 (approximately USD $100). The investment raised was below the initial target.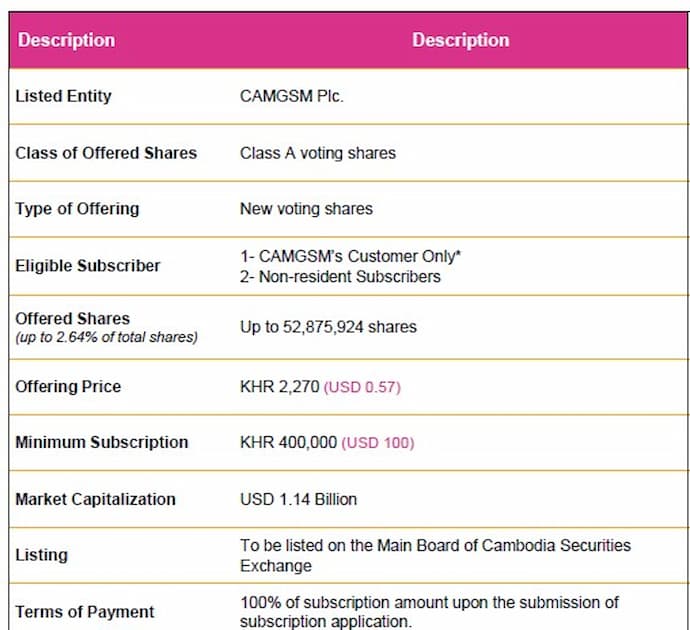 The date for the equity listing has not yet been confirmed but will be announced by SBI Securities and other selling agents subject to the approval of Cambodia Securities Exchange (CSX).
You can find more about the IPO listing here as we heard from Cellcard CEO Simon Perkins and SBI Royal Securities Plc Corporate Finance Manager Vorleak Men on the process.
The Royal Group has plans to also issue bonds worth USD $130 million although that was announced late in 2022. USD $70 million for Cellcard and USD $60 million for EZECOM – both companies fall under the Royal Group of Companies and the aim is to attract public investment so they can continue to invest in the technical infrastructure of the telco network in Cambodia.
Cellcard claims to have 4 million+ subscribers in Cambodia with the sector market revenue expected to "grow at a compound growth rate of 2 21 over the next five years, with sim card penetration of more than 126 per cent."
Investors seeking more information about the result of their subscription cant contact the following: