Century Entertainment has confirmed its new casino will open in Dara Sakor in Koh Kong, Cambodia in March 2021.
In October 2020, the operator said the gaming floor will be moved from its current location at the Sunshine Bay Hotel in Sihanoukville as lease agreement has already ended but the move has been delayed to the impact of COVID-19.
Century Entertainment International Holdings Ltd (formerly known as Amax International) is Hong Kong-listed and it will launch mass table gaming operations at their new Dara Sakor casino.
The asgam website reported that "The owner of the building in which the new casino will be located (believed to be Lion King Entertainment Company Ltd run by CEO Ng Man Sun) has now decided to focus on finalizing mass-market gaming operations with the mass gaming floor expected to open by early March".
The new location will cover a gross floor area of 10,500 square meters with 20 mass gaming tables, seven tables for niu-niu poker, 10 tables for baccarat including Century Entertainment's assignment, 1 table each for blackjack, sicbo and poker, 25 VIP tables, 50 EGMs and a Chinese restaurant.
Century Entertainment said, "In view of the expected re-opening of the New Casino by early March 2021 and the foreseeable recovery of the economy in Cambodia following the launching of vaccine to provide acquired immunity against coronavirus, the Company considers that it provides a good timing for the Company to resume the New Gaming Table Business."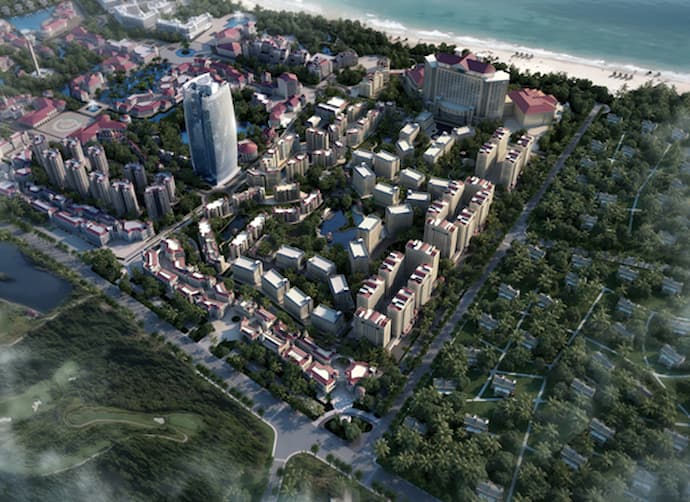 Casinos in Cambodia
In 2019 it is believed as many as 100 casinos were operating in the Kingdom of Cambodia, most of which were located in the coastal city of Sihanoukville.
However, the Cambodian government's decision to ban all types of online gambling in the Kingdom, also aimed at tackling money laundering and potential terrorism financing, saw a number of operations cease.
During the COVID-19 global pandemic, Cambodian casinos were forced to close for a period from April-July 2020 but most have since re-opened.
The prohibition on gambling in the Kingdom of Cambodia, which also extends to all forms of online gambling, only applies to Cambodian citizens. However, Cambodia hosts the most casinos in Southeast Asia, followed by Myanmar, Laos, and the Philippines.
At the end of 2019, the number of licensed casinos across the entire Kingdom had risen from 63 in 2015 to 138. 88 licensed casinos were based in Preah Sihanouk province according to the SEA Globe.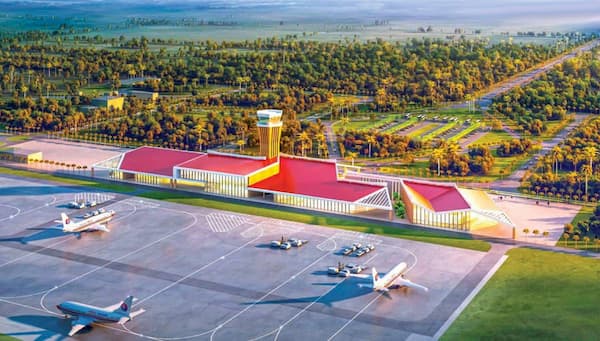 New Airports in Koh Kong
Century Entertainment also said "Dara Sakor, Koh Kong Province is one of the most rapidly developing districts in Cambodia and is a well-known tourism destination in Southeast Asia. The New Location at Dara Sakor is planned to be surrounded by luxury hotel resorts and a golf course.
There are in fact two new airports planned for Koh Kong.
The Dara Sakor International Airport
The airport is being constructed near the Dara Sakor resort, in Koh Kong's Botum Sakor district by the Chinese-owned Union Development Group (UDG). The international airport will be able to handle long-haul aircraft like the Boeing 777 and Airbus A340.
Century Entertainment added: "In addition, a new international airport, which allows sizable flights to land and depart, is under construction at Dara Sako. It is expected that the first phase of Dara Sakor International Airport development project will to be operational in 2021."
Koh Kong Airport
The second airport in Koh Kong, which is a joint venture between Ly Yong Phat's LYP Group and Bangkok Airways Pcl, was due to be developed on a 600ha site in Mondul Seima district's Bak Khlang commune.
State Secretariat of Civil Aviation (SSCA) spokesman Sin Chansereyvutha said in February 2021, the plans have been postponed due to the impacts of COVID-19.
Read more about Cambodian airports here.