The American University of Phnom Penh (AUPP) has been certified as an Accredited Training School (ATS) by the International Aviation Training Association (IATA) and State Secretariat of Civil Aviation (SCCA) in Cambodia.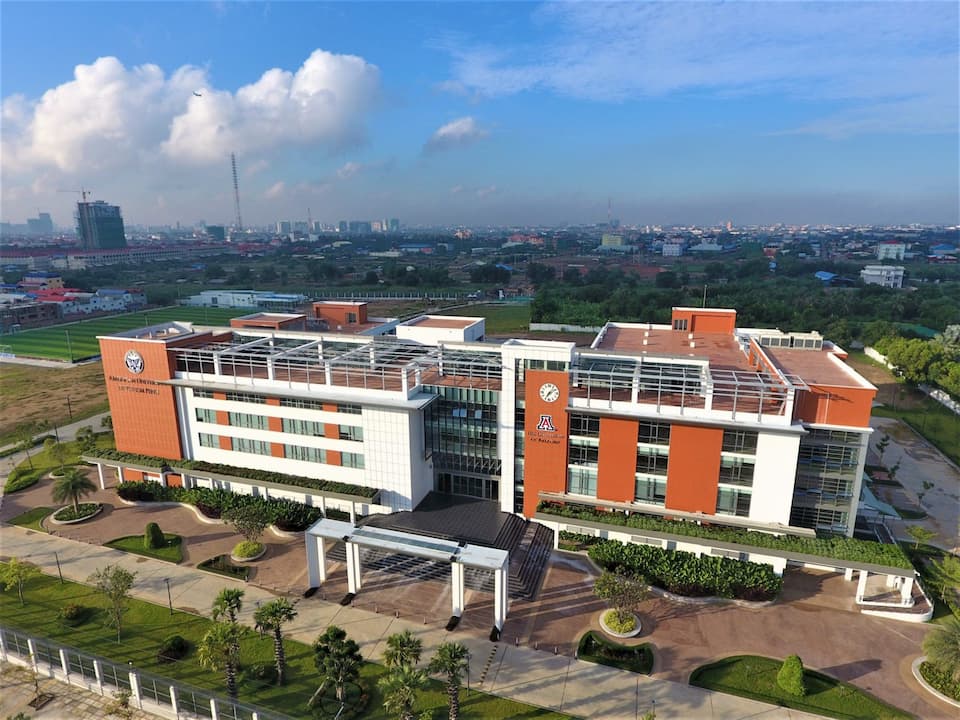 A report in the Phnom Penh Post says that the AUPP will offer the first international aviation training in the Kingdom adding that it will pave the way for "personnel from airlines and cargo operators to no longer have to travel to Singapore and Thailand for such instruction." It also is believed to be a cost-savings for the Cambodian air industry.
Dr Alan Wark, executive director of the Center for Leadership and Professional Development (CLPD), said: "Achieving IATA ATS status was possible through mutual cooperation and support from IATA and the SSCA for dangerous goods initial or recurrent training."
The facilities include an A320 door trainer, simulated smoke environment room, aviation medical centre, aviation fire trainer and emergency evacuation slide trainer.
The CLPD will also offer "world-class learning and human resources solutions to employers and individuals using AUPP's international faculty and other qualified staff."
Aviation schools in Cambodia
Although the report says that CLPD will be the first to offer such training, other aviation and flight schools are also operating in Cambodia. Although in 2020 it is unclear if these are all still in operation in the Kingdom.
Civil Aviation Training Center (CATC)
The Civil Aviation Training Center (CATC) is also backed by the SCCA, although its current operational status is unknown. The school launched in 2016 and the "training centre focused on aviation skills apart from pilot training." The CATC was funded and supervised by South Korea's International Cooperation Agency (KOICA).
Courses were designed for airport security, air navigation services, air traffic controllers and airport management and not for pilot training said a TTR report in 2016.
Khmer Pilot Training Co Ltd
Khmer Pilot Training Co Ltd, is the only private aviation training school in Cambodia and relaunched and changed ownership in late 2019. It is now 100 per cent Cambodian owned.
The school offers the theory part (ground training) in Cambodia before sending successful graduates to Singapore to complete their Singapore for the Federal Aviation Administration (FAA) mandated medical check-up. They then move abroad for their actual flight training.
Students who achieved their qualification and return to Cambodia will need to convert their FAA license into a Cambodian one.
Khmer Pilot Training said the minimum requirement for applicants to be an Airlines Cadet are:
• Cambodian Citizenship;
• Aged over 17 years at the time of application with a maximum age of 40;
• High-school graduate;
• Be physically fit to qualify aviation medical;
• Good communication in English.
Alpha Aviation Group (AAG)
Alpha Aviation Group (AAG) also signed a memorandum of understanding (MoU) with Cambodian holding company Negocia Ventures in 2018 to explore the development of Cambodia's first modern pilot training school.
You can read more about Cambodian airlines and Cambodian airports.