The Cambodian Ministry of Tourism (MoI) has suggested that Turkmenistan could become the first country to connect direct flights with Cambodia among the Central Asian countries, following a meeting between Muhammetnyyaz Mashalov, Ambassador of Turkmenistan to Cambodia, and Thong Khon, Cambodia Minister of Tourism in August 2023.
Cambodia is trying to diversify its investment portfolio and range of tourist visitors, so with currently no direct flights between the Kingdom and Central Asia, possible direct flights between Cambodia and Turkmenistan would make sense.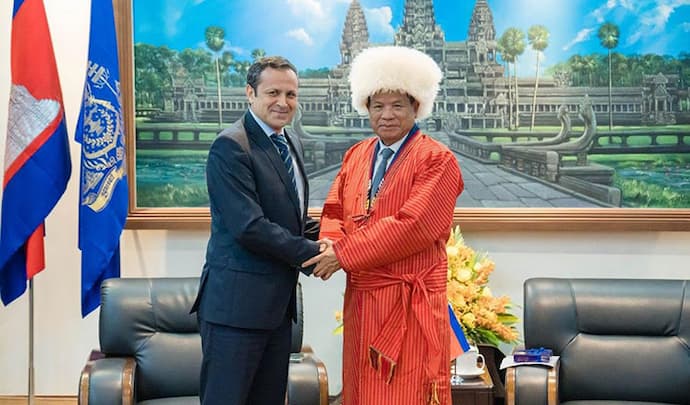 Turkmenistan has a population of over 7 million people and is one of five countries in Central Asia, which includes: Kazakhstan, Kyrgyzstan, Tajikistan and Uzbekistan.
Thong Khon said "Cambodia is expected to receive approximately 5 million international tourists and cooperate with many countries to open the tourist gateway and increase tourist movement. Likewise, the country has received over 3.04 million international tourists in the first seven months of this year (2023)."
In terms of total tourism numbers for the first half of 2023, Cambodia received approximately 2.57 million international tourists and a total of 11.1 million tourists (including domestic tourism).
The famous Angkor Wat site near Siem Reap remains the biggest drawcard in the Kingdom, and from January-July 2023, generated more than USD $20 million with over 430,000 international visitors – this represented an increase of more than 5 times compared to the same period in 2022.
Muhammetnyyaz said, "Turkmenistan aims to connect direct flights to Siem Reap, a province with Angkor Wat well known among the top seventh-world heritage sites and a major tourist destination in ASEAN. As such, tourists from Turkmenistan and its neighbouring countries may visit the Kingdom through this direct flight project as well."
The Siem Reap Angkor International Airport (SIA) is scheduled to open in mid-October 2023 and although dwarfing the current airport in the city, very few new airlines or routes have been announced in anticipation of the opening. Lao Airlines re-started three flights per week from the start of August 2023 between Siem Reap and destinations in Laos.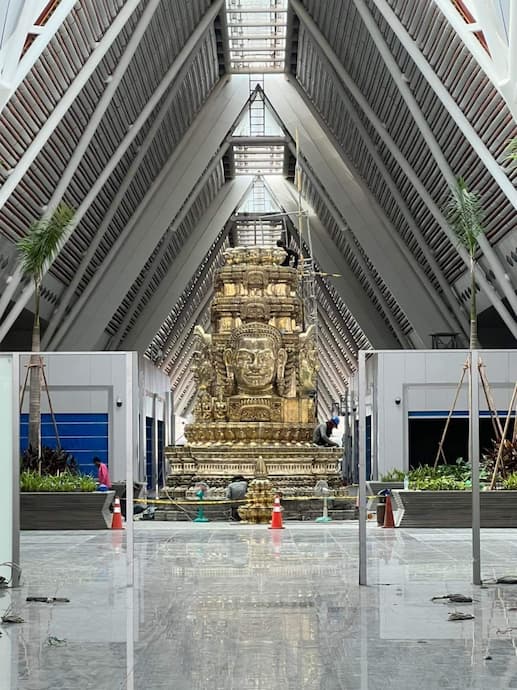 Tourism is one of the four economic pillars of the Cambodian economy and a number of infrastructure, investment and policies have been introduced to revive the industry post-pandemic.
On August 4, 2023, Cambodia's Ministry of Tourism also announced the "China Ready" nationwide program to improve Chinese-language services across seven business categories related to tourism.
Cambodian Tourism & Logistics 2023 News